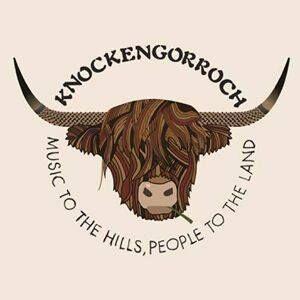 Carsphairn
Castle Douglas
Dumfries & Galloway
DG7 3TJ
United Kingdom
10th - 13th Sep 2020
Early Bird tickets for adults (with camping) from £115.00
---
Knockengorroch World Ceilidh 2020 Overview
Important update, due to the coronavirus pandemic Knockengorroch has been postponed until 10th September, organisers statement below:
We hope that you are all safe and well at this uncertain time. We can now confirm festival postponement til 10-13 September 2020. Tickets are ON SALE for this event.
We have our venue, license, core crew and have secured many of our headliners. We'll be announcing those over the next few days, but expect a bill as close as possible to our intended May line-up. Plus the same theme of 'CELESTIAL BEINGS' - with plenty of time to 'knock' up a truly magnificent outfit!
We really value the wonderful community around Knockengorroch. We hope you are all looking after yourselves and each other during this strange time. See you in September! Xx
Knockengorroch World Ceilidh is a celebration of music from throughout the world. The first Knockengorroch World Ceilidh took place in 1998 so 2018 will see the festival celebrate its 21st edition. The festival remains true to its roots, actively promoting sustainability, love, arts.music and multi-culturism.
The festival constantly attracts a wide range of artists from around the planet to deliver a feast of music and entertainment to this natural amphitheatre to celebrate.
Knockengorroch is a family friendly festival set in its own beautiful glen in the stunning upland landscape of the Galloway Hills. The festival has one of the friendliest crowds, with a huge range of excellent musical acts/genres and an unrivalled atmosphere!
See our review of Knockengorroch 2018
---
Knockengorroch World Ceilidh 2020 Line Up
---