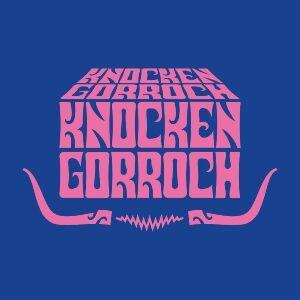 Carsphairn
Castle Douglas
Dumfries & Galloway
DG7 3TJ
United Kingdom
23rd - 26th May 2024
Early Bird tickets for adults (with camping) from £153.70
---
Knockengorroch World Ceilidh 2024 Overview
Nestled in the remote hills of Dumfries and Galloway, Scotland, the Knockengorroch Festival stands as a beacon of cultural diversity and celebration. This hidden gem in the festival circuit is a delightful escape from the humdrum of urban life, where music, art, and nature converge in a harmonious tapestry.
Knockengorroch's unique charm lies in its commitment to showcasing a diverse array of world music, traditional folk, and electronic beats. The festival's stages are known for their eclectic line-ups, drawing both international headliners and emerging local talent. From Celtic melodies to Afrobeat rhythms, attendees can expect an auditory voyage that transcends genres and unites people through the universal language of music.
But Knockengorroch is not merely about the music; it's an immersive experience that celebrates nature and the arts. Set in a breathtaking natural amphitheatre, the festival offers an intimate connection with the land, inviting attendees to explore lush forests and winding rivers. It's a place where campfires light up the night, and stories are shared under starry skies.
Art installations and workshops enrich the festival's cultural tapestry, offering opportunities for creative expression and learning. Whether you're participating in a traditional dance workshop, gazing at mesmerizing sculptures, or getting lost in a labyrinth of poetry, the festival provides a space for artistic exploration.
The sense of community at Knockengorroch is palpable. It's a place where people from all walks of life come together to celebrate their shared humanity. The festival's commitment to sustainability and eco-friendly practices reflects its reverence for the natural world.
In an age of commercialized and often overcrowded festivals, Knockengorroch stands as a breath of fresh air, embracing a spirit of inclusivity, respect, and creativity. With its lush setting, diverse soundscape, and unique blend of culture and nature, Knockengorroch is a true gem that beckons the adventurous and open-minded. For those seeking an authentic festival experience that transcends the ordinary, Knockengorroch is a journey worth taking.
Ticket Information
Early-bird
3 Day adult camping: £137.80
3 Day teenage (12 - 15) camping: £63.60
3 Day children under 12: Free
4 Day adult camping: £153.70
4 Day teenage (12 - 15) camping: £68.90
4 Day children under 12: Free
All prices include booking fees.
Payment plans available
Tickets available from the the festival website
---
---