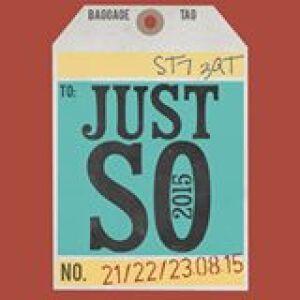 Rode Hall Parkland
Scholar Green
Cheshire
ST7 3QP
United Kingdom
21st - 23rd Aug 2015
Tickets for adults (with camping) from £110.00
---
Just So Festival 2015 Overview
The Just So Festival in Cheshire is an annual weekend-long camping festival for children and their families. The festival provides an adventure like no other, with art, music, literature and theatre all embedded and entwined in a wondrous outdoor landscape. All activities are designed for families together, so you can truly dance, run, sing, read, chant and rumpus with your family like never before. Just make sure you're prepared for some goosebumps and a teary drive home.
The festivals provides a broad range of musical, theatrical, visual and aural performances, workshops and installations within a safe, natural and magical setting. Every clearing and glade will hold a new way to unleash creativity. Families will discover and delight in the spectacular within the wooodland environment during this spectacular weekend event.
The Just So Festival won the Green Parent Award in 2013, and the Gold Festival Kidz Award in 2013 and 14, as well as being shortlisted in the UK's top 5 family festivals by both The Guardian and The Telegraph.
Wild Rumpus is a not-for-profit CIC, which puts on the Just So Festival. Expect a capacity of 5,000 in an intimate setting.
Ticket prices (from):Tickets are £110 for an adult's weekend ticket, £50 for a child's weekend ticket, £50 for an adult's day ticket and £20 for a child's day ticket. Under 3's go free.
---
---
---