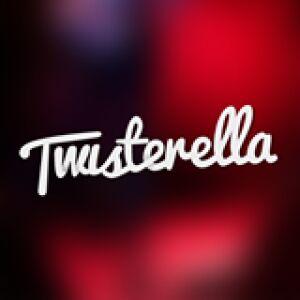 Southfield Road/Linthorpe Road area
Middlesbrough
Teesside
TS1 3BA
United Kingdom
10th Oct 2015
Tickets for adults (without camping) from £15.00
---
Twisterella Festival 2015 Overview
Twisterella Festival is Middlesbrough's multi-venue music festival showcasing the brightest emerging national and international talent.
Launched in 2014, Twisterella Festival is the creation of some of Middlesbrough's most dynamic and forward thinking independent music promoters, Pay for the Piano and The Kids Are Solid Gold.
Centred around the University area of town on Linthorpe Road & Southfield Road, the 1,000 capacity metropolitan festival utilises well established music venues such as Teesside University Students' Union, The Keys and The Westgarth Social Club, to name but a few.
In addition to the live acts, Twisterella will feature an Unconference with the focus on bringing key music industry figures to the town to share their expertise and offer advice to new and developing Teesside musicians.
Entry to the venues will be by wristband only.
Camping: No camping at this event – check out our 'Find Nearby Hotels' tab for other options.
Ticket prices (from): Adult £15 (Wristband).
Artists booked to appear include Actor, Allusondrugs, Avalanche Party, Beach Baby, Bi:Lingual, Billy The Kid, Cold Ocean Lies, Dressed Like Wolves, Fatherson, Fickle Friends, General Sherman, George Boomsma, Hyde & Beast, Joe Ramsey, Josh Newell-Brown, Keep Breathing, Kingsley Chapman & The Murder, Lissie's Heart Murmur, Lives, Model Aeroplanes, Mouses, NYTCLUB, Plastic Mermaids, Plaza, Serinette, and Slug.
---
---