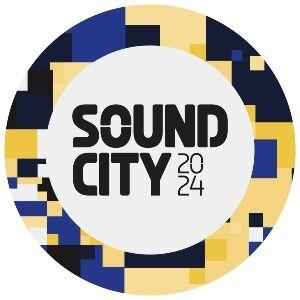 Various Venues
Baltic Triangle
Liverpool
Merseyside
United Kingdom
4th - 5th May 2024
Tickets for adults (without camping) from £54.45
---
Sound City 2024 Overview
Sound City is an annual music festival and industry conference held in Liverpool, renowned for its celebration of emerging musical talent and its role as a key player in the global music industry. Since its inception in 2008, the event has grown into one of the leading showcases for new and innovative music, drawing artists, industry professionals, and music enthusiasts from around the world.
The festival spans multiple days, featuring performances by a diverse array of artists across various genres, from indie and rock to electronic and hip-hop. Sound City has a reputation for championing up-and-coming acts, providing a platform for emerging artists to showcase their talents and connect with industry insiders. The festival's line-up usually includes a mix of local, national, and international acts, contributing to its eclectic and vibrant atmosphere.
In addition to the live music component, Liverpool Sound City hosts an industry conference that brings together professionals from different facets of the music business. This conference serves as a hub for networking, discussion, and the exchange of ideas, covering topics such as music technology, artist management, marketing, and the evolving landscape of the music industry.
Sound City's unique blend of live performances and industry insights has solidified its position as a must-attend event for those passionate about discovering new music and staying informed about the latest trends in the ever-evolving music business. The festival's connection to Liverpool, a city with a rich musical heritage, adds an extra layer of significance, making it a standout event in the global music calendar.
Ticket Information
2 Day Adult General Admission: £54.45
3 Day Conference Admission: £109.45
All prices include booking fees. Tickets available from the festival website
---
Sound City 2024 Line Up
---