Off The Tracks 2022 Preview
Those in the know will head for their favourite house party in September!
Social Links
Off The Tracks Festival 2022

2nd - 4th Sep 2022
Donington Park Farmhouse, Melbourne Road, Castle Donington, Derbyshire, DE74 2RN, United Kingdom

Tickets from £95.00

The fabulous Off The Tracks festival returns to Derbyshire 2nd-4th Sep 2022.
Having pleased the crowds for well over thirty years, and particularly in a throw away culture of one day fashion and thirty second Twitter Storms, the wonderful OTT once again stands as a bastion of quality and value, and proves, if prove were needed, that good things have permanence. In these straightened times, value for money is key; your precious ninety-five quid ticket price includes camping, and not only delivers the delights of Transglobal Underground, Ozric Tentacles Electronic, Neville Staple Band, Kissmet, Gary Stewart's Graceland and many others, but also that famous OTT Vibe in a very, very, special location!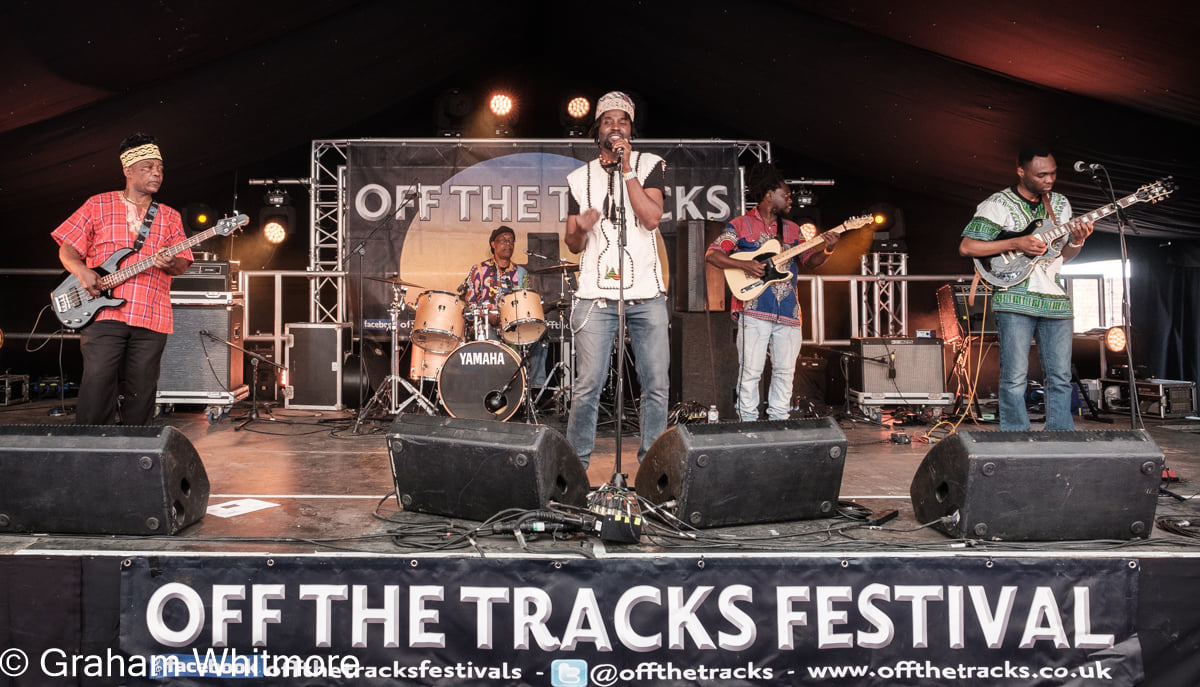 Our FFA Reviewers simply love the whole OTT scene. Take a look at the Festivals For All Off The Tracks Festival 2021 Review for just a hint of what goes down at this daddy of the British festival summer scene. There is simply nothing not to like.
"OTT is a rarefied and special thing; a largely undiscovered jewel in the UK's festival crown. Those in the know return year on year. Bands are transitory, but the OTT crowd vibe has permanence; a true festival is its people and this audience generate such a feeling of warmth, of togetherness, year upon year, that you could cry with joy at the sheer emotional power of it all. Many festivals, large and small, never develop further than just being bands in a field, but OTT captures the real festival spirit in spades. Particularly after a year or so of hell for the human race, the world needs events like OTT to prove we are human."
The festival is held on a permanent year-round camping site at Donington Park Farmhouse, with plentiful and quality facilities to boot, the festival area is all under cover, and is held within converted farm buildings on a diversified, wonderfully atmospheric old farm… with its own permanent on-site pub and diner amongst other things! It's a brilliant, deeply atmospheric location. Throw in a real ale and cider festival in an old barn, a wonderfully diverse crowd of all types and persuasions and an atmosphere to die for, and OTT, well, it has it all. No wonder some attendees have graced the event for each one of its glorious seasons. OTT is small, intimate, and with one of the friendliest, buzzing atmospheres on the scene. The Vibe is all at OTT.
The bands are not the half of it at Off The Tracks, there is loads of stuff going on, but each year, the festival delivers a host of class artists throughout the line-up, with many an undiscovered upcoming band down the bill at OTT later to find greatness. It's that kind of festival… indeed, our Reviewers think of OTT as more House Party than festival, given the wonderful intimate atmosphere.
Never been? Give it a try – trust us - you'll love it!
Article by Barrie Dimond
Photography by Graham Whitmore
Related Festival
---
Latest Festival News
---
---
---
---
---