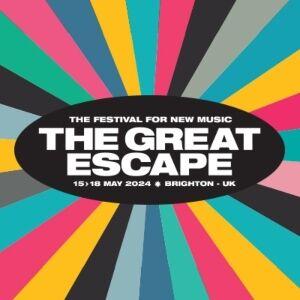 Various Venues
Brighton
East Sussex
United Kingdom
15th - 18th May 2024
Tickets for adults (without camping) from £102.75
---
The Great Escape 2024 Overview
The Great Escape in Brighton is an annual music festival and conference that stands as one of the UK's premier events for showcasing emerging talent in the music industry. Established in 2006, the festival has grown in both size and reputation, drawing artists, industry professionals, and music enthusiasts from around the world. What sets The Great Escape apart is its focus on new and emerging artists, providing a platform for them to perform in front of industry insiders, record labels, and a diverse audience.
Spread across multiple venues in Brighton, The Great Escape transforms the city into a vibrant hub of music discovery. From intimate club settings to larger stages, the festival offers a diverse range of performances spanning various genres, including indie, rock, electronic, and more. Attendees can explore the city's unique venues, from traditional concert halls to unconventional spaces, creating an immersive and dynamic experience.
In addition to the live music showcases, The Great Escape includes a conference that addresses key topics and trends within the music industry. Industry professionals, artists, and thought leaders come together for panel discussions, workshops, and networking opportunities. This convergence of creativity and business has made The Great Escape a vital event for those looking to stay informed about the latest developments in the music world while discovering exciting new talent.
Overall, The Great Escape serves as a catalyst for the careers of emerging artists and provides a valuable platform for networking and collaboration within the music industry. Its unique blend of live performances and industry insights makes it a must-attend event for music lovers and industry professionals alike.
Ticket Information
The festival uses tiered ticket pricing.
Adult 3 Day: £102.75
All prices include booking fees. Tickets available from the festival website
---
The Great Escape 2024 Line Up
---