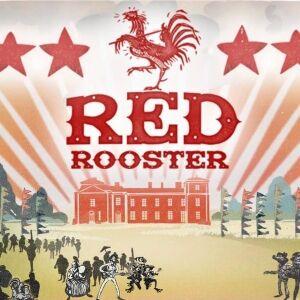 Euston Hall
Euston
Suffolk
IP24 2QW
United Kingdom
30th May - 1st Jun 2024
Early Bird tickets for adults (with camping) from £120.45
---
Red Rooster Festival 2024 Overview
Red Rooster Festival takes place from Thursday 30th May - Saturday 1st June at the picturesque Euston Hall in Suffolk, the festival is a music and arts event that celebrates a diverse blend of roots, blues, Americana, and soul genres. Set against the backdrop of the English countryside, the festival offers a unique and vibrant experience for attendees. Founded in 2014, the festival has garnered a reputation for its intimate and relaxed atmosphere, attracting both music fans and families alike.
Renowned for its line up, the Red Rooster Festival curates an array of talented musicians from around the world, showcasing a mix of established artists and emerging talents. Attendees can expect soul-stirring performances across multiple stages, creating a dynamic musical journey that caters to a wide range of tastes.
In addition to its musical offerings, the festival features an array of activities and attractions that embody the spirit of Americana culture. From vintage car displays and classic cinema screenings to artisanal food and craft beer vendors, Red Rooster offers a well-rounded experience that extends beyond the music.
The festival's emphasis on community and its commitment to maintaining an inclusive and welcoming environment make it a standout event in the summer festival calendar. Whether attendees are devoted fans of the showcased genres or simply seeking a memorable weekend of music, culture, and camaraderie.
Ticket Information
Early-bird
Adult Weekend Camping - £120.45
Teen Weekend Camping (13 - 18 years old): £55.00
Child Weekend Camping (12 and under): Free
Adult Saturday - £65.45
Teen Saturday (13 - 18 years old): £22.00
Child Saturday (12 and under): Free
All ticket prices include booking fees
---
---