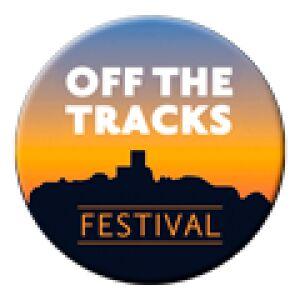 Donington Park Farmhouse
Melbourne Road
Castle Donington
Derbyshire
DE74 2RN
United Kingdom
3rd - 5th Sep 2021
Tickets for adults (with camping) from £90.00
---
Off The Tracks Festival 2021 Overview
Off The Tracks is celebrating over thirty years delighting music lovers and is once again held near Castle Donington in the very heart of England. A great FFA favourite and voted a top "small is beautiful" festival by The Times, Off The Tracks is a marvellous, family friendly festival.
Arguably more House Party than festival, it's no wonder that those in the know badge OTT as one of THE highlights of the festival season… and with good reason. Our FFA reviewers simply love this festival.
Here's our Off The Tracks 2019 Review for just a flavour of what to expect.
"To say OTT still remains one of the hidden jewels in the UK festival crown remains an understatement. For those in the know it's an absolute gem; a ruby in the dust, a unique House Party of epic proportions.

"
Donington Park Farmhouse is a wonderful, historic venue. The 17th century farm and barns are surrounded by stunning rural views that lift the heart and soothe the soul.
With four 'stages' plus impromptu music in the bars you're sure to find sounds to please your ears.
As well as being entertained in fine style by wonderful musicians, you'll be quaffing at a real ale bar and sampling great food. You'll be staying at a proper campsite with well-maintained pitches, hook-ups and hard-standing, real showers and toilets and a place to do your washing up.
Don't forget that in the THE ENERGY ORCHARD you'll find Massage Therapies, Sound Therapy, Indian Head Massage, Zen Tarot, Reflexology, Reiki, Crystals, Healing, Meditation, Quantum Touch, Facelift Massage, Sacred Hanna, Holistic Health and more!
---
Off The Tracks Festival 2021 Line Up
Dub Pistols, Ferocious Dog, Astralasia, John Otway & Wild Willy Barrett, Monster Ceilidh Band, Headsticks, Kissmet, Paul Henshaw & Dan Booth, Kasai Masai, Talisman, Sons of Clogger, Cooler, Star Botherers, The Fargo Rail Road Co, Max Bianco and the Blue Hearts, DJ Dr Matt, Ushti Baba, The Social Ignition, Xander & the Peace Pirates, Goldwater, Rogue Embers, Mistys Big Adventure, The Troy Redfern Band, Jo Carley & The Old Dry Skulls, Omnivibes, Nottingham Samba, Balliamo Belly Dancing, Black Pig Border Morris, Nottingham Samba School, Lil Jim
---