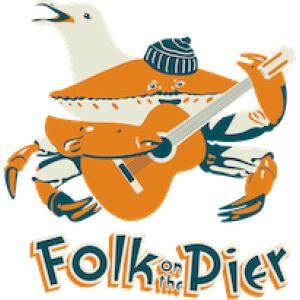 Pavilion Theatre
Cromer Pier
Norfolk
NR27 9HE
United Kingdom
5th - 7th May 2023
Price Varies
---
Folk On The Pier 2023 Overview
Cromer's popular music festival returns to the town's Pavilion Theatre 5th, 6th and 7th May 2023 to celebrate its twenty-fifth festival. Renowned as 'the best gig on the North Sea' the event attracts a plethora of well-known and up-and-coming folk, folk-rock and acoustic artists from across the UK.
The festival believes in offering a wide choice of acts, from soloists, duos and trios to some of the mightiest bands of the folk scene. In this celebration year that choice is well represented by the 'old guard' – stalwarts of the folk rock genre including John Tams making a rare solo appearance, Gryphon, Oysterband, Merry Hell and Edward II, and the 'new blood' rising stars Rattlebox, Bruther Will, and Blackbeard's Tea Party.
The line-up doesn't stop there - with music and comedy from Anthony John Clarke's new trio and an increasingly rare festival appearance from Richard Digance. Add a diverse mix of musical styles including stunning acoustic blues guitar from Spikedrivers' Ben Tyzak, and instrumental fireworks from the Kevin Dempsey Trio, fiddle driven Celtic-rock from the Roving Crows, folk-rock shanties and crowd pleasing fun from The Salts, North Eastern songs and stories from ex-Lindisfarne and Jack the Lad frontman Billy Mitchell, mesmerizing melodeon led tunes from Simon Care and Gareth Turner, and a beautiful selection of Irish tunes, songs and more from guitarist Chris Newman and harpist Máire Ní Chathasaigh– there is most definitely something to please everybody.
The 'old' and the 'new' will be further represented by Festival Patron, Ashley Hutchings MBE, who will be joined by his son Blair Dunlop. Beyond their familial connection, their musical relationship was further sealed during the Covid lockdowns, which gave the pair plenty of time to explore a joint musical pathway.
Not only does Folk on The Pier offer a variety of musical entertainment a range of ticket options is also available. Visitors can enjoy single concerts – afternoon or evening, or day tickets. Or for the full experience the weekend ticket offers exceptional value for money - currently a weekend set of tickets will cost £125 – a saving of £25 on the cost of six individual concert tickets. However, music lovers will need to hurry as the seats for each concert are limited to 500 per show.
---
Folk On The Pier 2023 Line Up
Oysterband, John Tams (Solo), Merry Hell, Edward II, Ashley Hutchings and Blair Dunlop, Roving Crows, Gryphon, Blackbeard's Tea Party, Rattlebox, Chris Newman and Maire ni Chathasaigh, Simon Care and Gareth Turner, Billy Mitchell (solo), The Salts, Kevin Dempsey Trio,Richard Digance, Bruther Will (2022 showcase winners), Ben Tyzak (solo), Anthony John Clarke Trio
---