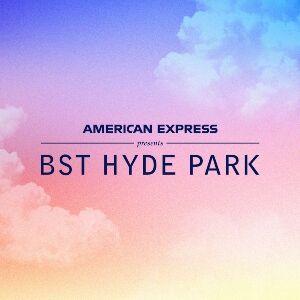 Hyde Park
Park Lane
London
W2 2UH
United Kingdom
21st Jun - 7th Jul 2024
Tickets for adults (without camping) from £80.95
---
BST Hyde Park 2024 Overview
BST Hyde Park, an annual music extravaganza nestled in the heart of London's iconic Hyde Park, is the ultimate sonic pilgrimage for music enthusiasts seeking an unrivalled festival experience. Bursting with energy and a kaleidoscope of sounds, this musical fiesta transforms the lush greenery into a pulsating playground for fans of all ages.
The festival has become synonymous with legendary performances and a line-up that reads like a who's who of the music industry. Picture this: an oasis of sonic bliss where the likes of rock gods, indie darlings, and pop sensations converge under the sun-soaked London skyline. It's not just a festival; it's a sonic tapestry woven with threads of diversity, uniting fans through a shared love for music's many facets.
The main stage stands as a colossal altar, hosting epic headliners that command the attention of thousands. From the thunderous guitar riffs of iconic rock bands to the infectious beats of chart-topping pop stars, BST Hyde Park delivers an auditory feast that transcends genres. The festival's commitment to delivering top-tier performances is evident in its carefully curated line-up, ensuring that each act is a sonic spectacle in its own right.
Beyond the music, BST Hyde Park offers gourmet food stalls cater to diverse palates, while art installations and interactive spaces create an atmosphere that goes beyond mere entertainment. It's a celebration of the senses, a carnival where the spirit of music is alive and well.
BST Hyde Park is not just a festival; it's a living, breathing testament to the power of music to unite and ignite the human spirit. As the sun sets over Hyde Park, leaving a trail of vibrant hues in its wake, the festival goers depart, their hearts and ears filled with the echoes of a musical journey that transcends time and trends.
BST Hyde Park Ticket Info
5 July Andrea Bocelli - GA: from £80.95
6 July Robbie Williams from £101.25
---
BST Hyde Park 2024 Line Up
---