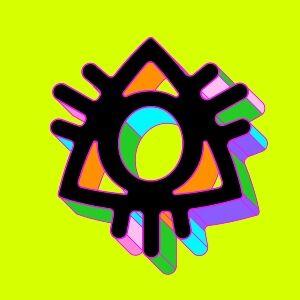 The Matterley Bowl
Matterley Estate
Hampshire
SO24 0HY
United Kingdom
7th - 11th Aug 2024
Tickets for adults (with camping) from £310.00
---
Boomtown 2024 Overview
BoomTown Fair is not just a festival; it's a living, breathing testament to the unbridled spirit of rebellion and imagination. Nestled in the heart of England, BoomTown transcends the ordinary festival experience, transforming itself into a vibrant, alternative world where music, art, and culture collide.
For over a decade, BoomTown has been the unrivaled champion of the UK festival scene. It boasts a unique and immersive concept, where the fictional city of BoomTown, divided into distinct districts, comes alive. Revellers traverse between the rustic Wild West of Copper County to the neon-soaked dystopia of Metropolis. Each district delivers a visual and auditory spectacle that encapsulates a distinct musical genre and subculture.
The lineup is a symphony of eclecticism, merging the mainstream and the underground, with headliners ranging from chart-topping icons to underground pioneers. It's not just a festival; it's a living museum of music history, showcasing reggae, punk, techno, hip-hop, and more. BoomTown resonates with the heartbeats of dance, drum and bass, and dub enthusiasts, offering a myriad of stages to get lost in.
But BoomTown isn't just about music; it's about pushing the boundaries of creativity. The streets teem with avant-garde performers, jaw-dropping art installations, and immersive theatre. The festival has a strong ethos of sustainability, advocating for positive environmental change, and fostering a sense of community amongst its attendees.
BoomTown is like a fever dream, a kaleidoscopic celebration of music, art, and culture. It's the manifestation of a wild, utopian vision that brings thousands together, igniting their spirits and transforming them into citizens of the city that never sleeps. In the realm of music festivals, BoomTown Fair is a blazing supernova – an unforgettable, mind-bending experience that has carved its name into the annals of musical history.
Ticket Information
Green Transport Citizen Ticket (Standard adult 18+)
Must be purchased with a coach or shuttle bus ticket
Phase 1: £290.00 plus coach ticket, and eco bond deposit sold out
Phase 2: £300.00 plus ticket, and eco bond deposit sold out
Phase 3: £310.00 plus coach ticket, and eco bond deposit
Phase 4: £320.00 plus coach ticket, and eco bond deposit
Citizenship Ticket: Valid from Thursday-Sunday (Standard adult 18+)
Phase 1: £305.00 plus eco bond deposit sold out
Phase 2: £315.00 plus eco bond deposit sold out
Phase 3: £325.00 plus eco bond deposit
Phase 4: £335.00 plus eco bond deposit
All prices include booking fees, payment plans available
---
---