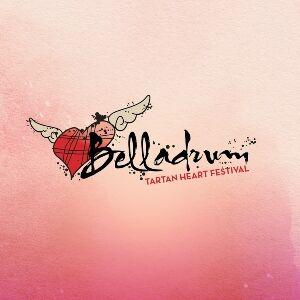 Belladrum Estate
Belladrum
By Beauly
Inverness-shire
IV4 7BA
United Kingdom
25th - 27th Jul 2024
Tickets for adults (with camping) from £198.00
---
Belladrum Tartan Heart Festival 2024 Overview
Nestled within the scenic beauty of the Scottish Highlands, the Belladrum Tartan Heart Festival is a cultural gem that has emerged as a cornerstone of Scotland's festival calendar. This annual event, affectionately known as "Bella," offers a unique fusion of music, art, and community spirit that beckons thousands of revellers each year to its picturesque location on the Belladrum Estate, just a stone's throw from Inverness.
At the heart of Belladrum's charm is its diverse musical line-up. Renowned for its eclectic mix, the festival caters to a broad spectrum of tastes. From chart-topping headliners to emerging local talent, the stages at Bella pulsate with energy. Indie, folk, rock, electronic, and everything in between, there's something for everyone.
But Belladrum isn't just about music; it's a celebration of Scottish culture. The festival's commitment to its Highland roots shines through in the incorporation of traditional music, Highland games, and an array of art installations that embrace the rich heritage of the region. Attendees can don their finest tartan attire and engage in spirited Highland dancing, giving Bella a distinctive Scottish flair.
The family-friendly atmosphere at Bella is a hallmark of the festival. The dedicated family campsite and a plethora of children's activities make it an ideal destination for festival-goers of all ages. Moreover, a vibrant array of food vendors ensures that no one goes hungry.
Belladrum Tartan Heart Festival is more than just a music event; it's a celebration of the very essence of Scotland's cultural and artistic identity. Against the backdrop of lush Scottish landscapes, Bella encapsulates the spirit of community, making it an unmissable experience for all who seek a truly unique festival adventure.
Ticket Information
Adult Camping (13 +): £198.00
Child Camping (12 and under): £13.20
Campervan from £125.40
Car Park: £12.00
Ticket prices include booking fees, payment plans available from Gigantic
---
Belladrum Tartan Heart Festival 2024 Line Up
---