Unexpected Delights at Bestival 2012
Social Links
Bestival 2012

5th - 8th Sep 2012
Robin Hill Countryside Adventure Park, Downend, Newport, Isle of Wight, PO30 2NU, United Kingdom

Unknown

One of my favourite elements to Bestival was my near constant state of surprise at the site, campers and music.
" Bestival is a place where you can escape from the humdrum of daily life. Enter into a world where you can dress up, throw caution to the wind and feel all the excitement you used to feel as a child which you thought had long gone. Long may the weird and wounderful Bestival remain."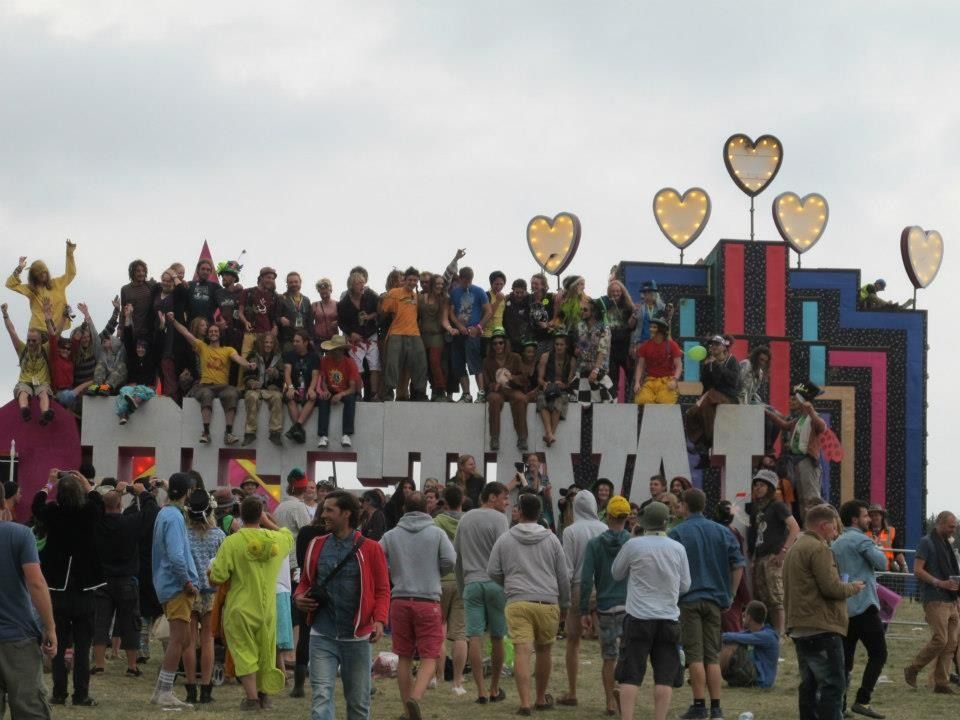 (1) The Spectacle on Site: When walking through the entrance to a kids adventure park on Friday afternoon I didn't really know what to expect but Bestival certainly didn't disappoint. The attention to detail on all areas of the site was more than impressive, from glow in the dark swans on sticks, to the elaborately converted Bollywood Bar Bus.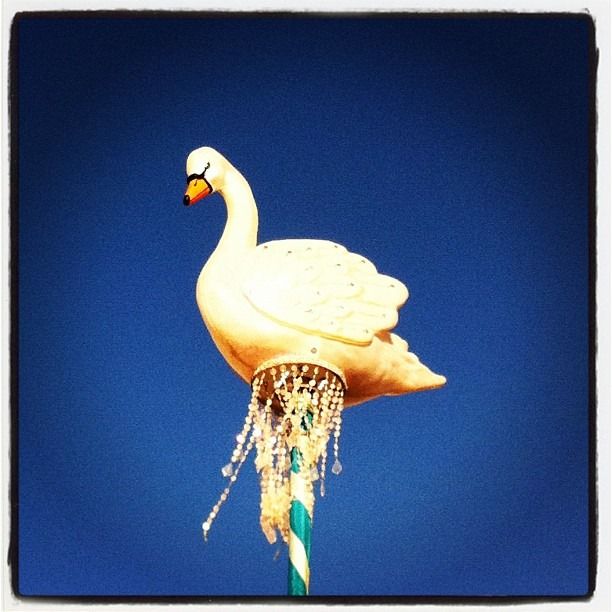 One of the most impressive (and at times slightly eerie) areas of the site was the swamp. The combination of the funeral grave diggers, rusty shack, xxx phone box and the constant sound of creaking and cries of the actress 'have you seen my daddy?' created an extremely surreal festival experience.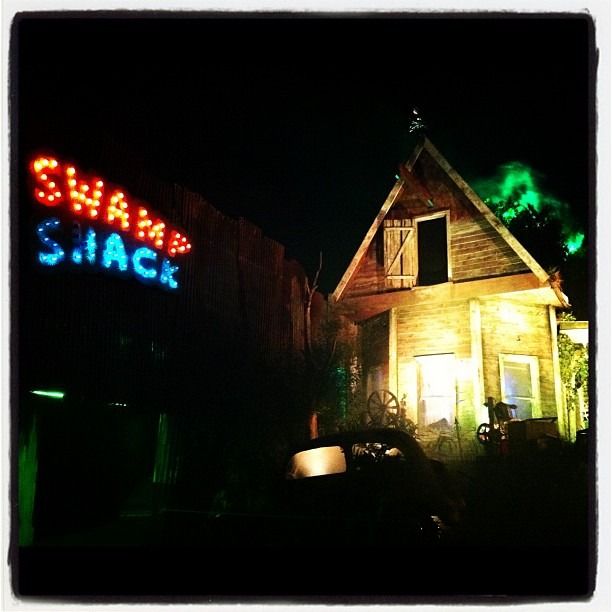 Arcadia took gold for producing the most incredible spectacle I have seen at a festival. For me, the fire lit lampposts, rustic flowers and impressive DJ booth combined with some favourite dance tracks would have been entertainment enough but why stop there when you could bring a fire breathing dragon?!
(2) The Happy Campers: While Bestival is known for its fancy dress efforts, Saturday's 'Wildlife' theme proved to be successful and in keeping with the weird and wonderful site. From the more tame animal onesies and swarms of ladybirds to the exceptional snails, peacocks, 'queen' bees, zoo keepers and blue 'tit's, the campers of Bestival proved that you can do fancy dress well even when preparing in a tent.
(3) The Music: I had entered Bestival fully expecting a great weekend of music, but as with all festivals there were a number of bands that took me by surprise.
At the age of 24 I probably wasn't the target audience for Sister Sledge and Earth Wind and Fire but (however sadly), they were probably among the highlights of my weekend! On Saturday night The Other Tribe brought their fresh style of dance music to the replay tent, a band that I will definitely be watching out for at next year's festivals.
Michael Kiwanuka proved the perfect start to Sunday afternoon, his mellow set performed to a full audience getting a huge response to his single 'Home Again'. Once this set finished, a dash to the Bollywood roller disco allowed me to catch the last five minutes of Mr Motivator. A crowd of hundreds lunging, stretching and reaching in perfect time to this 59 year old fitness machine!
Sigur Ros didn't feel like the warm up for Stevie Wonder that I had hoped but it seemed they had a few issues. Bellowhead however had everyone dancing and cheering in time to their exceptionally tight yet brilliantly natural set. Few bands could make a soprano sax solo fit so well with a folk inspired tune, but everything that the band performed worked perfectly.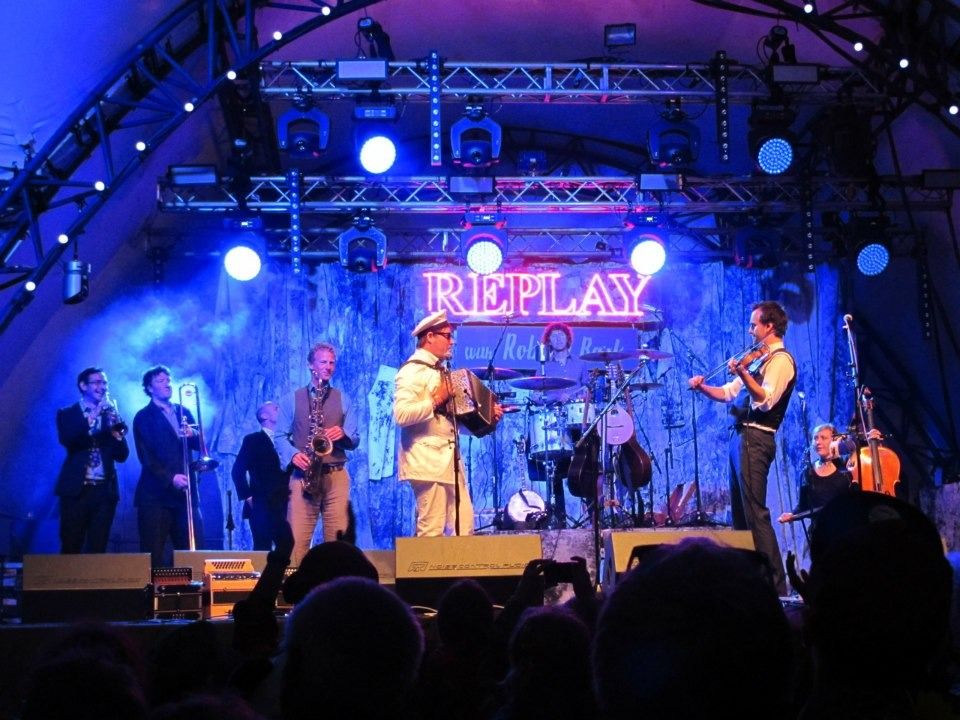 Sadly both Alt-J and Ben Howard proved so popular that I was unable to fight my way through the crowds to see their sets so sat and listened outside in the sun. But it was great to see such huge audiences turning up to hear these acts.
My festival season started off many months ago with the Camden Crawl and the first venue I entered introduced me to the lovely 'karauke'. It felt only natural to end my summer of festivals in the same way with 'Ben' (dressed as spongebob square pants) performing as if he were the weekend headliner. Ben had the whole tent on their feet, the set finishing off with the full karauke crew and Polka Tent sound crew performing 'Can't Take My Eyes off You'. Possibly they were summing up the Festival!
All in all an incredible weekend topped off by the grand finale Stevie Wonder and his greatest hits sing along followed by a fifteen minute firework extravaganza, the cherry on the Bestival cake.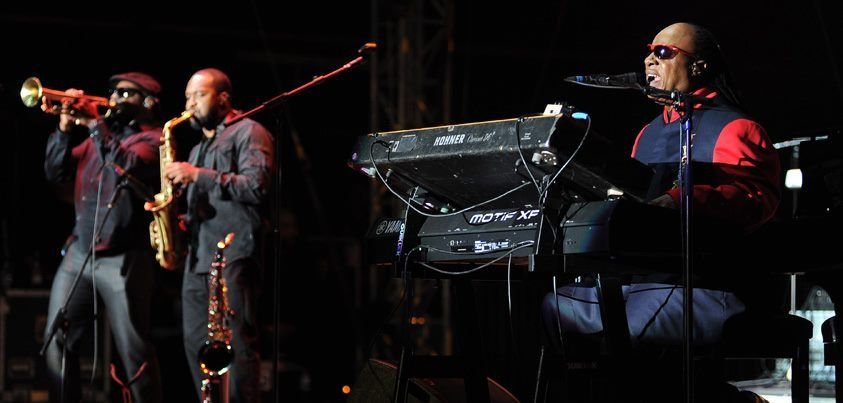 Some of the other acts we saw, included Florence and The Machine, Emeli Sandi, Scroobius Pip, Cuban Brothers, New Order, Little Dragon to name but a few of the broad spectrum line up, of which included 7 of the 12 acts nominated for this years Mercury Prize.
Here are some of the highlights.
Review Claire and L Game
Related Festival
---
Latest Festival News
---
---
---
---
---