Trilogy Pt 1 review
Social Links
Trilogy 2011

23rd Sep - 26th Nov 2011
Leeds University, Union Complex, Leeds, West Yorkshire, United Kingdom

Unknown

To say that trilogy has been the most hyped electronic music event in Leeds in the past couple of years would be something of an understatement. Ever since June, posters and billboards have been appearing around the city promising a gig of epic proportions, so as the event approached over the past couple of weeks, I had been filled with as much apprehension as excitement as to whether it would live up to expectations.
We arrived and quickly checked out the locations within the venue, before going to see Aeroplane's set in the Stylus venue downstairs. The Stylus venue was beginning to fill, and the set was good, but suffered from the lack of a large crowd. We moved onto the Refectory shortly after to catch some of Redlight's set, and it really showed how well the other venues worked at the event. Despite again being half-empty, Redlight and Youngman were really working the crowd and creating a great atmosphere, so much so that we hung around for Caspa. Looking relaxed, he dropped massive tune after tune, working the crowd into a frenzy, showing exactly why he's one of the biggest names on the dubstep DJ and production scene in the UK.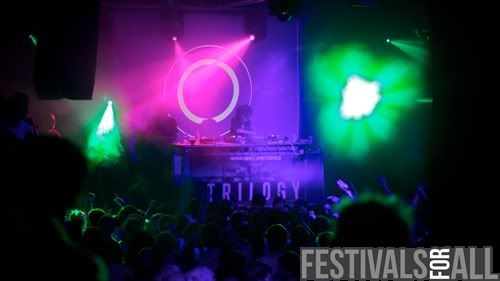 We then headed back to Stylus to catch Annie Mac's set. I had been excited about this one from the word go, and it's safe to say I wasn't disappointed. She deftly worked her way through an incredibly eclectic set, hopping through dub, dancehall, DnB, you name it, and really used the setup of the stylus venue to her advantage, especially towards the end of her set as she warmed up the club up for Nero. Unfortunately I did miss some of her set as I was keen to watch Andy C, which I don't regret at all. Even after all the years he's spent in the UK Drum and Bass scene, he's still fresh, interesting, and downright brilliant. In a change to the billing, MC GQ didn't perform, but Metropolis regular Tonn Pipe was excellent, showing exactly why he's been emceeing at Wax:On and Metropolis nights on such a regular basis. The set or what I saw of it was effectively flawless, including intelligent and interesting track choices, perfect mixing, and a brilliant MC delivering an incredible performance to the assembled crowd.
As we headed back for the end of Annie Mac's set, my apprehension began to return – what if the Nero set wasn't as brilliant as everyone hoped? It turns out my fears were totally unfounded. Starting his set as he intended to continue, he bombarded the packed club with fat bassline after fat bassline and more beats than you can shake a stick at. I doubt anyone left that set unsatisfied.
Overall, an incredible night, the only flaw being that there was just too much to do! I would personally have liked to spend more time in the Terrace Bar (which is a great venue in its own right) but the little time I did catch during the Brookes Brothers set, was excellent.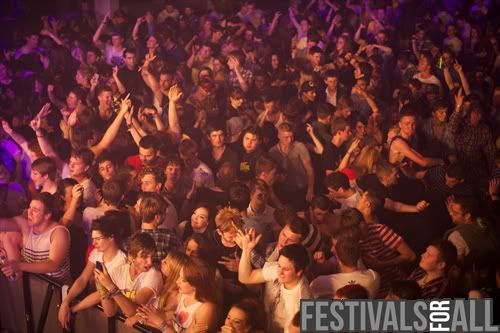 If you missed out on a ticket, you really missed out. Get to Part II. Labrinth, Artwork, Toddla T, Zinc, and Friction are just a few of the massive names on the lineup, so if there's one event soon that could top Trilogy Part I, it's number 2.
Article by: Bryn Carter
Photos:Mike Battcock.


Related Festival
---
Latest Festival News
---
---
---
---
---