Glastonbury 2024 tickets sale delayed by 2 weeks
Social Links
This year's Glastonbury ticket sale has been moved back by two weeks. This is to ensure that everyone who would like to buy a ticket is registered and therefore eligible to purchase one.
Following this year's Festival, organisers alerted everyone with a registration which pre-dated 2020 of a scheduled review of the details held by See Tickets in the Glastonbury Festival registration database.
Unfortunately, it has come to light that some individuals hoping to buy tickets for 2024 have discovered after Monday's registration deadline that they are no longer registered, despite believing they were.
Out of fairness to those individuals, we will be re-opening the window for registration at 12 noon on Monday, 6th November. It will remain open until 5pm on Monday, 13th November.
The first chance to buy tickets for Glastonbury 2024 will be Thursday 16th November at 6:00pm for those booking a ticket and coach travel option from See Tickets.
You may book up to 6 coach tickets per transaction. When booking a ticket and coach travel option you will need to pay the deposit (£75) plus full coach fare, with the Festival ticket balance due in the first week of April 2024.
A full list of departure towns and prices can be found below.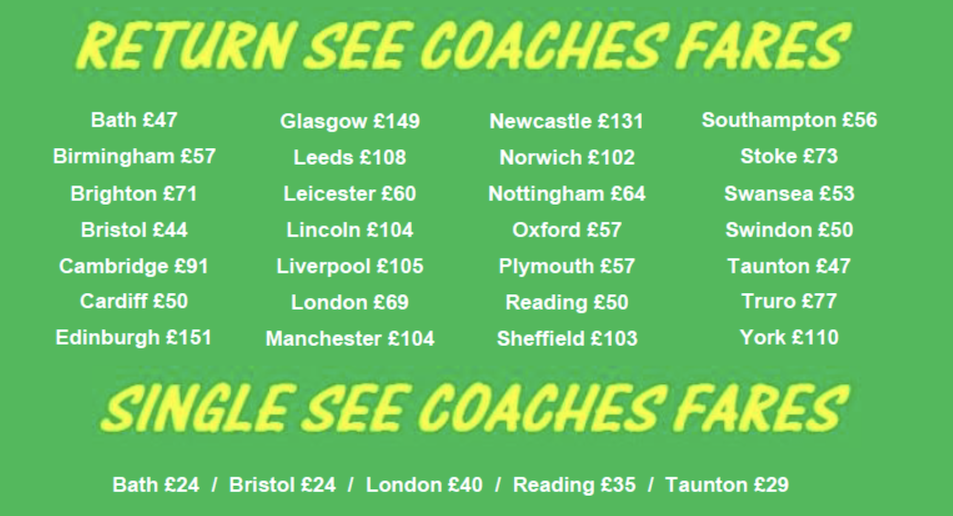 Tickets for general admission go on sale on Sunday 19th November at 9:00 am from See Tickets
It is important to remember that in order to make a booking you will need the registration number and registered postcode for each person you are booking a ticket for.
Good Luck
Related Festival
---
Latest Festival News
---
---
---
---
---