First wave of artists for Shrewsbury Folk Festival
including Billy Bragg, Oysterband, Breabach, Jiggy, and Spiers & Boden
Social Links
Shrewsbury Folk Festival 2023

25th - 28th Aug 2023
Shrewsbury West Mid Show Ground, Berwick Road, Shrewsbury, Shropshire, SY1 2PF, United Kingdom

Tickets for adults (with camping) from £207.52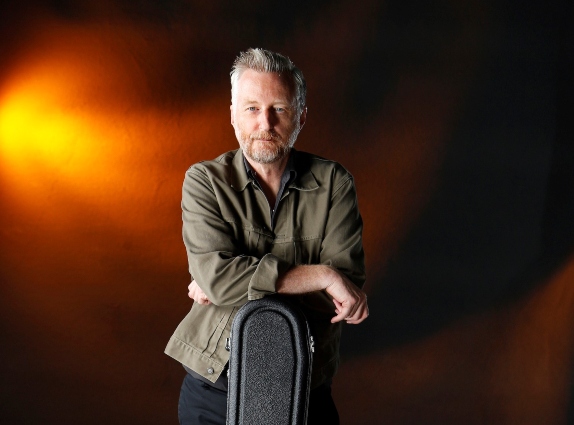 Shrewsbury Folk Festival which takes place from Friday 25th - Monday 28th August at the Shrewsbury West Mid Showground has announced the first wave of artists for this years event, including singer songwriter Billy Bragg, Oysterband, Breabach, Jiggy, and Spiers & Boden, plus many more.
Shrewsbury's dance line up has also been released with Lasair, Leveret performing a special 10th anniversary ceilidh, Melrose Ceilidh Band, Old Spot, Oscina, Peeping Tom, Topette!! and Whapweasel signed up by organisers for its programme of ceilidhs and social dances.
Morris and dance sides already confirmed are Beltane Border, Bower Street Morris, Chinewrde Morris, Crooked Moon Appalachian, Ironmen & Severn Gilders, JD & Folk, The Shropshire Bedlams & Martha Rhoden's Tuppenny Dish, Shropshire Sharpshins Rapper and Tower Ravens Rapper.
Director of the award-winning festival, Sandra Surtees, said:
2023 is already shaping up to be a great line up with an eclectic mix of traditional and contemporary folk, world musicians and Americana that will offer something for everyone to enjoy across the four days of the festival
Ticket Information
With Camping
Adult: £207.52
Youth (11 - 17 years): £118.61
Child (5 - 10 years): £60.14
Child (0 - 4 years): 0
General Admission (Weekend)
Adult: £176.47
Youth (11 - 17 years): £106.59
Child (5 - 10 years): £60.14
Child (0 - 4 years): 0
Car Parking: £16.13
All prices include booking fees available from Gigantic
Line Up
Related Festival
---
Latest Festival News
---
---
---
---
---