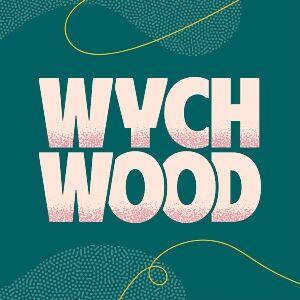 Cheltenham Race Course
Cheltenham
Gloucestershire
GL50 4SH
United Kingdom
31st May - 2nd Jun 2024
Early Bird tickets for adults (with camping) from £127.50
---
Wychwood Festival 2024 Overview
Wychwood Festival takes place at Cheltenham Racecourse from Friday 31st May - Sunday 2nd June. Established in 2005, the festival is known for its family-friendly atmosphere and diverse programming, Wychwood has become a beloved fixture on the UK festival scene.
The festival offers a mix of music genres, ranging from folk and indie to rock and world music. Renowned artists and emerging talent grace the stages, creating a vibrant and eclectic musical experience. Past performers have included the likes of Deacon Blue, Travis, The Happy Mondays, Sam Ryder, Levellers, Bill Bailey, and Kate Rusby. Wychwood also showcases local acts, providing a platform for regional musicians to gain exposure.
Beyond the music, Wychwood Festival celebrates various forms of art and entertainment. The event features comedy performances, workshops, theatre shows, storytelling sessions, and interactive activities for all ages. The Children's Literature Festival, a prominent component of Wychwood, brings together renowned authors and storytellers to engage young audiences and promote a love for reading.
One of the highlights of Wychwood is its focus on family-friendly experiences. The festival offers dedicated areas for children, including a kids' literature tent, a circus school, face painting, crafts, and a range of interactive activities. The family campsite provides a safe and welcoming environment for families attending the festival, ensuring that everyone can enjoy the event to the fullest.
Wychwood also prides itself on its culinary offerings, with a wide selection of food and drink vendors showcasing local and international cuisine. From street food stalls to pop-up restaurants, attendees can indulge in a variety of culinary delights and sample regional specialties.
While Wychwood Festival is not as large in scale as some of the UK's major music festivals, it has earned a reputation for its intimate and inclusive atmosphere. It attracts a diverse crowd of music lovers, families, and arts enthusiasts, fostering a sense of community and camaraderie.
Ticket Information
Tier 1 (Weekend with Camping)
General Admission
Adult: £137.50
10-15 Year Old: £69.66
Under 10: Free
VIP
Adult: £212.50
10-15 Year Old: £122.50
Under 10: £27.00
Campervan Tier 1:
Campervan or Caravan: From £108.00
Ticket prices include booking fees
Monthly payment plans are also available Tickets available from the festival website
---
Wychwood Festival 2024 Line Up
2023 Wychwood line up poster
---