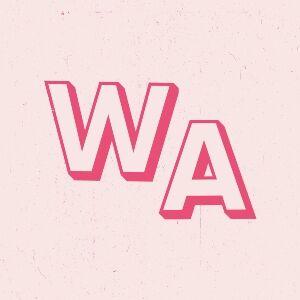 Brockwell Park
Brixton
London
SE24 0NG
United Kingdom
25th May 2024
Tickets for adults (without camping) from £59.95
---
Wide Awake 2024 Overview
Wide Awake is a kaleidoscopic collision of sound and style, emerges as a pulsating beacon on the musical landscape, disrupting the norm with an audacious celebration of the alternative. This avant-garde extravaganza has firmly planted its flag in the soil of London's cultural scene, boasting an eclectic line-up that reads like a love letter to the leftfield.
With a sonic palette that spans post-punk, electronic experimentation, and boundary-defying indie, Wide Awake Festival unapologetically shatters the conventional festival mould. Each carefully curated act is a sonic disruptor, pushing the boundaries of genre and challenging the status quo. From the raw, guitar-driven anthems to the pulsating beats of the electronic underground, the festival crafts an auditory journey that keeps festival-goers on the edge of their musical seats.
Beyond the music, Wide Awake Festival weaves a tapestry of artistic expression, embracing the avant-garde in all its forms. From immersive installations to thought-provoking performances, every corner of the festival grounds radiates with a rebellious spirit. It's a sensory playground where individuality reigns supreme, inviting attendees to explore the uncharted realms of creativity.
Wide Awake Festival stands as a testament to the enduring power of counterculture, a sanctuary for those seeking refuge from the mainstream. With its finger firmly on the pulse of the alternative scene, this unapologetically bold gathering not only showcases the best in boundary-pushing music but also serves as a vibrant testament to the perpetual evolution of the cultural zeitgeist. In the heart of London, Wide Awake Festival emerges as a nocturnal carnival for the musically awakened, a sonic adventure that transcends the ordinary and propels its attendees into the uncharted realms of auditory rebellion.
Ticket Information
General Admission: £59.95
VIP: £76.45
N.B. Wide Awake is an over 17's event
Prices include booking fees, payment plans available
Tickets available from the festival website
---
Wide Awake 2024 Line Up
---