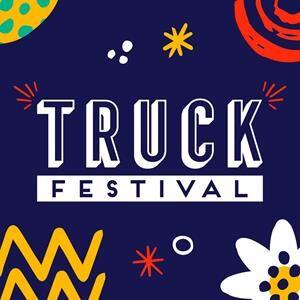 Hill Farm
Steventon
Oxfordshire
OX13 6SW
United Kingdom
25th - 28th Jul 2024
Early Bird tickets for adults (with camping) from £179.00
---
Truck Festival 2024 Overview
Truck Festival takes place from Friday 26th - Sunday 28th July, at Hill Farm, Steventon, Oxfordshire. Known for its vibrant atmosphere and eclectic lineup, the festival has gained a reputation as a beloved event for fans of all genres. First launched in 1998, Truck Festival was initially created as a small gathering by the Bennett family, who aimed to provide a platform for local and independent bands.
Over the years, Truck Festival has grown significantly in size and popularity, drawing attendees from across the country and even internationally. It is renowned for its laid-back and friendly atmosphere, setting it apart from larger and more commercial festivals. The festival features a diverse line up of musical acts, including indie, rock, pop, folk, and electronic music, among others. While showcasing established artists, Truck Festival also prides itself on supporting emerging and lesser-known talents, contributing to its unique and inclusive vibe.
Artists who have graced the main stage include Foals, Kasabian, Two Door Cinema Club, Sam Fender, Royal Blood, Alt-J, and The Kooks
Festivalgoers can expect multiple stages, food stalls, and various entertainment options beyond the music, making it an immersive experience for all ages.
Truck Festival has managed to maintain its independent spirit and grassroots ethos, despite its growth in popularity. This authenticity, combined with its diverse musical offerings and welcoming environment, has solidified Truck Festival's position as a beloved and eagerly anticipated annual event in the UK's festival calendar.
Truck Festival Ticket Information
Tier 1
Adults (13 and over) 4 days camping: £179.00
Children (12 and under): Free
Prices include booking fees.
Monthly payment plans are also available, for further information visit the Truck Festival website.
---
---