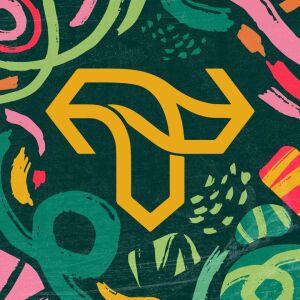 Hillsborough Park
Sheffield
South Yorkshire
S6 2AS
United Kingdom
26th - 28th Jul 2024
Tickets for adults (without camping) from £140.00
---
Tramlines 2024 Overview
Tramlines at Hillsborough Park is a vibrant and dynamic music festival that transforms the green landscapes of Hillsborough Park into a pulsating hub of live music, entertainment, and community spirit. Nestled in the heart of Sheffield, England, Tramlines has evolved into one of the region's premier summer events, drawing music enthusiasts from far and wide.
The festival's diverse line-up caters to a wide range of musical tastes, featuring top-tier headliners, emerging artists, and local talents across various genres. From indie and rock to electronic and hip-hop, Tramlines ensures a sonic journey that resonates with every festival-goer. The eclectic mix of performers creates an inclusive atmosphere, fostering a sense of unity among attendees.
Hillsborough Park, with its sprawling greenery and scenic surroundings, provides the perfect backdrop for Tramlines. Festival-goers can immerse themselves in the music while enjoying the natural beauty of the park, creating a unique and memorable experience. The park's layout is designed to accommodate multiple stages, allowing for seamless transitions between performances and maximizing the overall festival experience.
Beyond the music, Tramlines offers a plethora of activities and attractions, including artisanal food stalls, interactive art installations, and community engagement initiatives. The festival's commitment to sustainability is evident through eco-friendly practices and initiatives that aim to minimize its environmental impact.
Tramlines at Hillsborough Park is more than just a music festival; it's a celebration of culture, creativity, and connection. Whether you're a dedicated music aficionado or a casual listener, Tramlines promises an immersive and unforgettable weekend that captures the essence of Sheffield's vibrant cultural scene.
Ticket information
Weekend Adult: £140.00
Weekend Adult VIP: £205.00
Kids Weekend 5 - 12: £16.00
Kids Weekend 5 - 12: £55.00
Weekend 4 and under: £5.00
Weekend 4 and under: £45.00
All ticket prices include booking fees, payment plans available.


Tickets available from the festival website
---
---