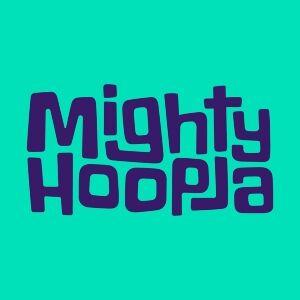 Brockwell Park
Norwood Rd
London
SE24 9BJ
United Kingdom
1st - 2nd Jun 2024
Tickets for adults (without camping) from £142.45
---
Mighty Hoopla 2024 Overview
The Mighty Hoopla is a kaleidoscopic explosion of music, glitter, and unabashed celebration, stands as a beacon of unapologetic joy in the heart of the festival circuit. Bursting onto the scene with a neon-lit fervour, this annual extravaganza has become a glittering jewel in the crown of the UK's music and arts calendar.
Boasting a line-up as diverse and vibrant as the technicolour dreamscape it creates, The Mighty Hoopla transcends genre boundaries with a musical smorgasbord that caters to all tastes. The festival's programming is a testament to its commitment to inclusivity.
What sets Mighty Hoopla apart is not just its stellar musical offerings but the carnival of eccentricity that engulfs its South London home. The festival's grounds transform into a haven for self-expression, with revelers adorned in flamboyant costumes that could give Studio 54 a run for its money. Glittered faces, sequined outfits, and a sense of liberation pervade the air, creating an atmosphere where individuality is not just embraced but celebrated.
The Mighty Hoopla's organizers have crafted an immersive experience that extends beyond the stage. From drag queen bingo to glitter wrestling, every nook and cranny of the festival site is alive with the spirit of unbridled fun. The food offerings are a culinary adventure in themselves, reflecting the diverse tastes of the attendees.
As the sun sets and the neon lights come to life, The Mighty Hoopla Festival transforms into a playground of sonic enchantment and visual spectacle. It's more than a music festival; it's a testament to the power of unapologetic self-expression and the sheer thrill of being alive. In the world of The Mighty Hoopla, joy knows no bounds, and the celebration is nothing short of legendary.
Ticket Information
Weekend General Admission: £142.45
Saturday General Admission: £87.45
Sunday General Admission: £77.45
Prices include booking fees
---
Mighty Hoopla 2024 Line Up
---