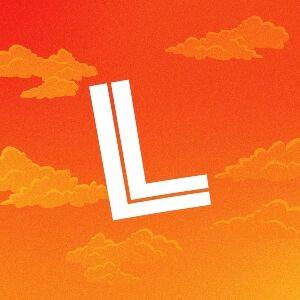 Henham Park Estate
Southwold
Suffolk
NR34 8AN
United Kingdom
25th - 28th Jul 2024
Tickets for adults (with camping) from £281.70
---
Latitude Festival 2024 Overview
Latitude Festival, a gem in the UK's summer festival calendar, stands as a beacon of artistic diversity and natural beauty. Nestled in the picturesque surroundings of Henham Park in Suffolk, this annual event effortlessly marries the serenity of nature with an eclectic line-up of music, comedy, theatre, and literary arts, leaving festival-goers spellbound and yearning for more.
Musically, Latitude covers the entire spectrum. From indie rock to electronic beats, folk ballads to hip-hop bangers, the festival's stages reverberate with a glorious assortment of sounds. Past headliners have ranged from legendary acts like Pulp and Kraftwerk to contemporary favourites such as Billie Eilish and Bastille. The festival continually showcases the brightest stars and emerging talent, making it a haven for audiophiles of all tastes.
But Latitude isn't just about music. Its vibrant comedy tent, with its legacy of hosting acclaimed comedians, ensures that laughter fills the air. From the wit of Jimmy Carr to the humour of Sarah Millican, expect side-splitting moments amidst the music and art.
Speaking of art, Latitude offers a diverse range of artistic expressions beyond music and comedy. The Faraway Forest area is a treasure trove of immersive experiences, featuring theatre, dance, poetry, and workshops that ignite your imagination. Visual arts installations are scattered throughout the site, creating a sensory playground for the curious.
Latitude's literary program is another jewel in its crown. Hosting book readings, poetry performances, and engaging discussions with renowned authors, the festival's Book Club is a cerebral oasis within the festival's vibrant atmosphere.
What truly sets Latitude apart is its unique location. The verdant landscapes of Henham Park, surrounded by lakes and forests, offer a peaceful retreat for festival-goers to recharge between performances. It's a space that invites you to wander, explore, and lose yourself in the magic of the moment.
Latitude Festival epitomises the harmonious convergence of art, music, nature, and culture, encapsulating the very essence of a quintessential British summer experience. It's a haven for open-minded souls, a refuge for the artistic, and an annual pilgrimage for anyone who craves more than just music at a festival.
Latitude Ticket Information
Weekend Camping
Adult (16+): £281.70
Teen (13 - 15): £178.65
Child (5 - 12): £15.00
Under 5s: Free
---
Latitude Festival 2024 Line Up
Duran Duran
---