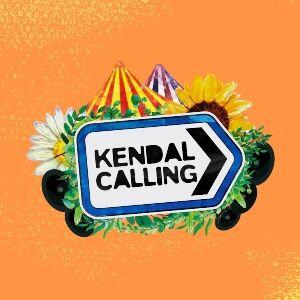 Lowther Castle & Gardens
Lowther
Cumbria
CA10 2HG
United Kingdom
1st - 4th Aug 2024
Tickets for adults (with camping) from £229.95
---
Kendal Calling 2024 Overview
Nestled amid the picturesque Lake District, Kendal Calling emerges as a celebration of music and camaraderie, a hallowed ground where the pulsating heartbeat of the North echoes through the rolling hills. This annual extravaganza, dubbed the jewel of Cumbria, has evolved into a mecca for music enthusiasts seeking an immersive experience that transcends the ordinary.
At Kendal Calling, the air crackles with anticipation as festival-goers embark on a sonic journey that defies genre boundaries. With a line-up that reads like a love letter to musical diversity, the festival effortlessly weaves indie anthems, electronic beats, and rock ballads into a tapestry of sound that resonates with the eclectic tastes of its audience. From breakthrough acts to legendary headliners, Kendal Calling curates a musical odyssey that leaves no sonic stone unturned.
Beyond the stages, Kendal Calling boasts a vibrant tapestry of experiences, transforming its verdant surroundings into a playground of creativity. Art installations, immersive performances, and secret hideaways beckon attendees to explore the magic that permeates every corner of the festival grounds. Whether dancing under the stars or stumbling upon impromptu jam sessions, the sense of discovery is as palpable as the basslines that reverberate through the night.
Yet, Kendal Calling is more than a mere auditory spectacle; it's a community forged in the crucible of shared passion. Campsites become temporary villages where friendships are kindled over impromptu acoustic sessions and late-night discussions beneath a star-studded sky. The spirit of Kendal Calling extends beyond the stages, creating a collective heartbeat that pulses through the veins of every attendee.
Kendal Calling isn't just a festival; it's a cultural phenomenon, a living, breathing testament to the enduring power of music to unite and uplift. As the sun sets over the Lake District, Kendal Calling stands as a testament to the North's indomitable spirit, where the music never fades, and the memories linger like a haunting melody.
Ticket Information
4 Day Camping
Adult: £229.95
Teen 11 - 15 years old: £137.95
Child 6 - 10 years old: £38.50
Child Under 6 years old Free
3 Day Camping
Adult: £188.95
Teen 11 - 15 years old: £104.95
Child 6 - 10 years old: £27.50
Child Under 6 years old Free
Ticket prices include booking fees payment plans available, tickets available from the festival website
---
Kendal Calling 2024 Line Up
---