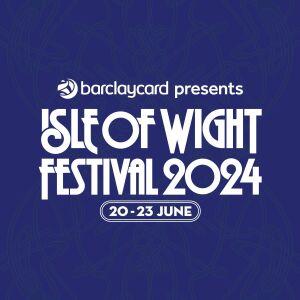 Seaclose Park
Fairlee Road
Isle of Wight
PO30 2EA
United Kingdom
20th - 23rd Jun 2024
Tickets for adults (with camping) from £269.95
---
Isle Of Wight Festival 2024 Overview
The Isle of Wight Festival takes place from Thursday 20th to Sunday 23rd June at Seaclose Park, on the Isle of Wight. With a rich history dating back to its inception in 1968, the festival has evolved into one of the UK's most iconic music gatherings, attracting music enthusiasts, artists, and festival goers from around the world.
Initially conceived as a counter-cultural response to mainstream music festivals, the original Isle of Wight Festivals of the late 1960s and early 1970s featured legendary acts like Jimi Hendrix, The Who, and The Doors, drawing massive crowds and establishing the event as a symbol of the era's counterculture movement.
After a hiatus, the festival was revived in 2002 and has since maintained its legacy while embracing modern musical trends and entertainment experiences. The festival's line up spans a diverse range of genres, including rock, pop, electronic, indie, and more, appealing to a broad spectrum of music tastes. Major headliners and emerging artists grace its stages, fostering an eclectic and vibrant atmosphere.
Artists who have performed at the festival include: The Rolling Stones, Bruce Springsteen, Fleetwood Mac, Blur, George Ezra, The Chemical Brothers, and The Prodigy.
The Isle of Wight Festival has not only maintained its cultural significance but has also adapted to changing times, incorporating sustainable practices and prioritizing eco-friendly initiatives to minimize its environmental impact. This commitment to sustainability reflects the festival's dedication to both entertainment and responsible stewardship of the environment.
With its rich history, diverse musical line up, scenic location, and commitment to innovation, the Isle of Wight Festival continues to attract thousands of visitors annually, uniting generations of music fans and creating lasting memories year after year.
Ticket Information
Adults with camping: £269.95
Teen with camping: £225.95
Older Child (9 - 12 years old) with camping: £14.00
Younger Child (3 - 8 years old with camping): £8.40
Infants (under 2) with camping: Free
Prices include booking fees, payment plans available.
---
Isle Of Wight Festival 2024 Line Up
---