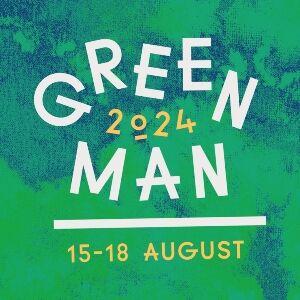 Glanusk Park
Brecon Beacons National Park
Powys
NP8 1LP
United Kingdom
15th - 18th Aug 2024
Tickets are SOLD OUT
---
Green Man Festival 2024 Overview
Nestled in the picturesque Brecon Beacons of Wales, the Green Man Festival stands as an indie haven, a kaleidoscopic celebration of music, arts, and nature that captivates festival-goers year after year. This enchanting event, like a hidden gem in the festival circuit, beckons a diverse crowd to its lush fields, where the spirit of camaraderie and creativity meld seamlessly.
At the heart of Green Man's allure is its impeccably curated musical line-up that spans the spectrum of indie and alternative sounds. With a keen ear for emerging talent and an appreciation for established acts, the festival consistently delivers a sonic journey that resonates with both the seasoned music aficionado and the casual listener. From ethereal folk melodies echoing through the valleys to the pulsating beats of cutting-edge indie rock reverberating across the hills, Green Man's stages are a sonic playground that caters to every musical palate.
Yet, Green Man is more than just a sonic spectacle; it's an immersive experience that embraces the arts in all their forms. The festival's diverse array of performances extends beyond the musical realm to include captivating theatre, mind-bending installations, and thought-provoking talks. Attendees find themselves entranced by the synergy of creativity that permeates every corner of the festival grounds.
Moreover, Green Man takes pride in its commitment to sustainability and environmental consciousness. The festival's eco-friendly initiatives, from recycling programs to renewable energy sources, reflect a dedication to leaving minimal impact on the breath taking natural surroundings.
As the sun sets over the Brecon Beacons and the festival grounds come alive with a mystical glow, Green Man Festival becomes a haven where music, art, and nature converge to create an unforgettable experience. It's not merely a festival; it's a vibrant tapestry of culture, an annual pilgrimage for those seeking a harmonious blend of sonic exploration and natural beauty. Green Man Festival is, without a doubt, a testament to the enduring magic of independent music festivals.
Ticket Information
General Admission Weekend Camping
Adults: £274.30
Teen (13-17): £200.45
Youth (6 - 12): £49.50
Children (3 - 5): £37.40
Infants (Under 2): Free of charge
All tickets sold out in just 6 hours!
---
---