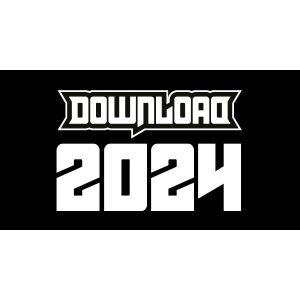 Donington Park
Castle Donington
Derbyshire
DE74 2RP
United Kingdom
14th - 16th Jun 2024
Tickets for adults (with camping) from £264.00
---
Download Festival 2024 Overview
Download Festival is one of the premier rock and metal music festivals in the world, renowned for its high-octane performances, and vibrant atmosphere. Established in 2003, the festival takes place annually, drawing tens of thousands of passionate music fans from around the globe to celebrate their shared love for heavy music.
Held over 3 days, Download Festival transforms a Donington Park into a haven for headbangers and mosh pit lovers. The festival showcases a stellar array of top-tier rock, metal, punk, and alternative bands across multiple stages, catering to a wide spectrum of musical tastes within the genre. From legendary acts that have shaped the course of rock history to emerging artists pushing the boundaries of modern metal, Download Festival's line up consistently delivers an electrifying and diverse auditory experience.
The festival's main stage hosts some of the biggest names in the industry, while smaller stages provide a platform for lesser-known but equally talented bands to gain exposure and connect with their fanbase. In addition to the live performances, Download Festival often features a variety of interactive attractions, artist meet-and-greets, merchandise stalls, and food vendors, creating a comprehensive festival experience that extends beyond the music.
With its unrivaled energy, iconic moments, and passionate community, Download Festival has become a staple of the rock and metal calendar, influencing the music scene and fostering a sense of camaraderie among its attendees. Its legacy is deeply intertwined with the history of the genres it represents, and it continues to play a vital role in shaping the future of rock and metal music.
Overall, Download Festival stands as a testament to the enduring power of rock and metal, providing a dynamic platform for artists to showcase their talent and fans to revel in the shared euphoria of live music. Whether you're a dedicated follower of the scene or a casual enthusiast, Download Festival offers an unforgettable and essential experience for anyone who embraces the thunderous rhythms and electrifying riffs of the rock and metal world.
---
---