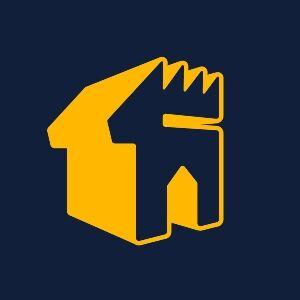 Baldersby Park
Topcliffe
North Yorkshire
YO7 3BZ
United Kingdom
26th - 28th Jul 2024
Tickets for adults (with camping) from £187.75
---
Deer Shed Festival 2024 Overview

In the picturesque landscape of North Yorkshire, the Deer Shed Festival has carved its niche as an annual celebration that seamlessly blends music, arts, and family-friendly activities. A hidden gem amidst the rolling hills, this festival has become a beacon for those seeking a unique, inclusive experience.
Known for its eclectic line-up, Deer Shed curates a musical journey that transcends genres, offering a harmonious blend of established artists and emerging talents. From indie rock to folk, electronic beats to soulful melodies, the festival's stages resonate with a diverse array of sounds, ensuring there's something for every musical palate. Past line-ups have featured a mix of mainstream headliners and lesser-known gems, creating an atmosphere that feels both familiar and refreshingly unpredictable.
Beyond the stages, Deer Shed distinguishes itself with a commitment to family-friendly entertainment. With a dedicated area known as "The Wilderwild," children and parents alike can immerse themselves in an array of interactive activities, workshops, and performances. From crafting sessions to science experiments, the festival fosters an environment where creativity knows no bounds.
What truly sets Deer Shed apart is its intimate atmosphere. Unlike sprawling, overcrowded festivals, Deer Shed maintains a sense of intimacy that allows festival-goers to connect not only with the performers but also with each other. The sense of community is palpable, creating a welcoming space where strangers become friends, and families create lasting memories.
As the sun sets over the Yorkshire landscape, the festival transforms into a magical wonderland with carefully curated light installations and art installations that come to life after dark. This attention to detail reflects the organizers' commitment to creating a multisensory experience that transcends the auditory.
In the heart of the British countryside, Deer Shed Festival stands as a testament to the idea that music festivals can be more than just concerts; they can be transformative experiences that resonate with attendees of all ages, leaving an indelible mark on the soul.
Weekend with Camping
Adult: £187.75
Teen (16 - 17): £105.00
Child (11 - 15): £78.75
Child (6 to 10): £78.75
Child (4 to 5): £52.50
Child (0 to 4): Free
Car Park: £21.00
Campervan from £94.50
All ticket prices include booking fees, payment plans available.
Tickets available from the festival website
---
Deer Shed Festival 2024 Line Up
---