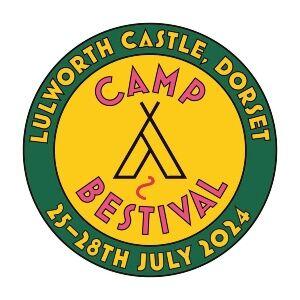 Lulworth Castle
East Lulworth
Dorset
BH20 5QS
United Kingdom
25th - 28th Jul 2024
Tickets for adults (with camping) from £209.00
---
Camp Bestival Dorset 2024 Overview
Nestled on the idyllic shores of Dorset, Camp Bestival stands as the crown jewel of family-friendly music festivals, offering a delightful escape from the humdrum of everyday life. This annual gathering, a whimsical fusion of music, arts, and adventure, transforms the lush Lulworth Castle grounds into a vibrant wonderland, where children frolic and parents bask in an eclectic soundscape.
As the golden sun dips below the horizon, the heart warming tones of Camp Bestival echo through the picturesque Dorset countryside. This festival is a harmonious blend of diverse musical genres, a feast for the senses. From indie rock anthems to electro-pop beats, it caters to every musical palate. Past line-ups have featured legendary acts like Nile Rodgers & Chic, as well as emerging artists pushing the boundaries of sound.
However, Camp Bestival's charm extends far beyond the stage. A true family affair, it offers a multitude of enchanting experiences for the little ones. The Kids' Garden, an enchanting realm of storytelling, crafts, and theatre, keeps children entertained for hours, while parents can unwind at the Slow Motion Area, indulging in yoga sessions, spa treatments, and mindfulness.
Foodies revel in the delectable offerings at the Feast Collective, boasting a diverse array of gourmet delights that cater to every craving. From organic vegan dishes to mouth watering street food, it's a culinary adventure waiting to be savoured.
Intriguing workshops and immersive art installations punctuate the festival's landscape, making every corner a canvas for creativity. The fancy dress parade, a festival tradition, turns the site into a kaleidoscope of colour and imagination.
Camp Bestival stands as a symbol of community and togetherness, where the magic of music, art, and shared experiences transcends generations. As the strains of the last performance fade into the night, it leaves an indelible mark, reminding us that, in the heart of Dorset, Camp Bestival is more than just a festival - it's a family tradition.
Ticket Information
Adult Weekend: £209.00
Age 13 to 17 Weekend: £154.00
Age 10 to 12 Weekend: £126.50
Age 5 to 9 Weekend: £106.00
Age 4 & Under Weekend: £84.00
Babes In Arms (1 & Under): Free
Car Parking: £24.10
All ticket prices include booking fees
Payment plans are also available
Tickets available from the festival website
---
---