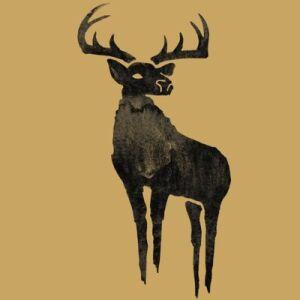 Eridge Park
Eridge Green
Tunbridge Wells
Kent
TN3 9JT
United Kingdom
14th - 16th Jun 2024
Tickets for adults (with camping) from £197.95
---
Black Deer Festival 2024 Overview
In a sun-soaked corner of the UK, where the rolling hills meet the spirit of Americana, the Black Deer Festival has established itself as a mecca for music enthusiasts with a penchant for the roots of rock. As the festival gears up for its latest instalment, the anticipation is palpable, promising a weekend that transcends mere musical celebration and transforms into a cultural pilgrimage.
Nestled in the picturesque Eridge Park in Kent, Black Deer Festival has become synonymous with a unique blend of the raw, the rustic, and the rebellious. With a line-up that pays homage to the roots of American music, attendees can expect a sonic journey through the heartland of blues, country, folk, and everything in between.
This year's roster reads like a who's who of Americana royalty, with headliners ranging from venerable legends to trailblazing newcomers. From the soulful twang of established icons to the foot-stomping beats of emerging artists, Black Deer Festival curates an eclectic mix that captures the essence of musical evolution while staying true to its roots.
But Black Deer is more than just a music festival; it's a celebration of the lifestyle and ethos that define Americana culture. Beyond the main stages, attendees can immerse themselves in a world of artisanal craftsmanship, with bespoke marketplaces showcasing everything from handcrafted guitars to vintage apparel. Culinary delights are also on the menu, with a diverse array of food vendors serving up a taste of the Deep South right in the heart of the English countryside.
As the sun sets over Eridge Park, Black Deer Festival comes alive with an atmosphere that's equal parts laid-back and electrifying. It's a weekend where the ties between artist and audience blur, creating a communal experience that lingers long after the final chords have faded away. So, saddle up and get ready for a journey through the roots of rock at Black Deer Festival – where the spirit of Americana finds a home on British soil.
Ticket Information
With Camping
Adult (18+): £197.95
Junior (6 - 17) : £85.60
Child (0 - 5 years old): Free
Without Camping
Adult (18+): £176.55
Junior (6 - 17): £74.90
Child (0 - 5 years old): Free
All prices include booking fees, available from festival website
---
Black Deer Festival 2024 Line Up
Sheryl Crow
---