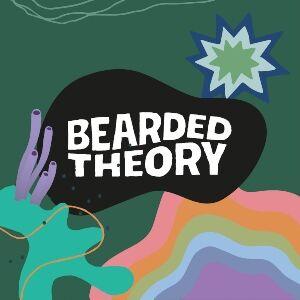 Catton Park
Walton upon Trent
Derbyshire
DE12 8LN
United Kingdom
23rd - 26th May 2024
Tickets for adults (with camping) from £219.95
---
Bearded Theory 2024 Overview
Bearded Theory which celebrates its 15th anniversary in 2024 takes place from Thursday 23rd - Sunday 26th May at the stunning Catton Park in Derbyshire the annual music and arts festival that has gained popularity for its vibrant atmosphere, eclectic line up, and strong sense of community. The festival is known for embracing a diverse range of musical genres, from rock and folk to electronic and world music, making it a unique and inclusive experience for attendees.
Founded in 2008, Bearded Theory has grown into one of the most anticipated events on the festival calendar. The festival's name originates from the idea of celebrating bearded individuals, reflecting its playful and light hearted approach to self-expression. However, the festival is not solely focused on music; it also incorporates various art installations, workshops, and family-friendly activities, creating a multi-dimensional environment that caters to a wide range of interests.
Bearded Theory's commitment to sustainability and social responsibility is evident through its eco-friendly initiatives and support for charitable causes. The festival places a strong emphasis on creating a green and environmentally conscious space, encouraging attendees to minimize their impact on the surrounding nature.
One of the standout features of Bearded Theory is its sense of community and inclusivity. Festivalgoers often praise the friendly and welcoming atmosphere that encourages a spirit of togetherness. This community vibe is further enhanced by the festival's dedication to maintaining an independent and non-corporate ethos, fostering an environment where attendees feel like active participants rather than passive spectators.
Bearded Theory is more than just a music festival – it's a celebration of diversity, self-expression, and togetherness. With its eclectic music line up, emphasis on community, and commitment to sustainability, Bearded Theory continues to attract a diverse crowd of music enthusiasts and free spirits who come together to share in a weekend of music, art, and positive vibes.
For more information on Bearded Theory check out our review of the 2023 edition.
Ticket Information
Adult 4 day camping: £219.95
Youth 4 day camping: £85.00
Child 4 day camping: £58.50
Under 8 years old 4 day camping: Free
Campervan from £100
Parking: £26.75
---
Bearded Theory 2024 Line Up
---