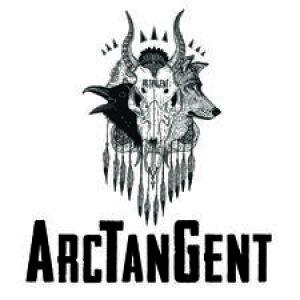 Fernhill Farm
Cheddar Road
Somerset
BS40 6LD
United Kingdom
14th - 17th Aug 2024
Tickets for adults (with camping) from £187.50
---
ArcTanGent Festival 2024 Overview
Nestled in the serene landscapes of Bristol, ArcTanGent Festival emerges as a bastion of alternative and experimental sounds, redefining the music festival experience. Like a clandestine meeting of musical minds, this annual gathering celebrates the uncharted territories of progressive rock, post-rock, and math rock, creating a haven for the sonic adventurers and the avant-garde enthusiasts.
Imagine a kaleidoscope of genre-defying performances, where the boundaries between artist and audience blur into a communal exploration of soundscapes. ArcTanGent is not merely a festival; it's a sonic odyssey that invites attendees to embark on a journey through the outer reaches of musical expression. The line-up reads like a manifesto of sonic diversity, with bands pushing the envelope of conventional genres and challenging the status quo.
The festival grounds, surrounded by lush greenery, provide an intimate setting for both emerging talents and established acts. From the atmospheric reverberations of post-rock to the intricate rhythms of math rock, every corner of the musical spectrum finds its place at ArcTanGent. The festival has become a haven for fans seeking refuge from the mainstream, a place where musical experimentation is not just welcomed but celebrated.
ArcTanGent is not just about the music; it's an immersive experience that transcends the traditional festival paradigm. Attendees find themselves immersed in an atmosphere of shared passion, where the love for unconventional sounds binds them together. As the sun sets over the tranquil landscape, the festival comes alive with a luminous energy that mirrors the eclecticism of its musical offerings.
ArcTanGent emerges as a pulsating heartbeat in the alternative music scene, beckoning all those who crave a sonic adventure beyond the ordinary. It's a pilgrimage for the discerning music lover, an annual rendezvous that reshapes the sonic landscape and leaves an indelible mark on the hearts of those who dare to venture into its captivating realm.
ArcTanGent Ticket Information
Adult 3 day with camping Thu - Sat: £137.50
Teen (13-15) 3 day with camping Thu - Sat: £96.00
VIP 3 day with camping Thu - Sat: £208.00
4 day with camping Wed - Sat: £187.50
Teen (13-15) 4 day with camping Wed - Sat: £131.00
VIP 4 day with camping Wed - Sat: £257.50
---
ArcTanGent Festival 2024 Line Up
---