Sonisphere 2014
Sonisphere 2014
Knebworth Park
Knebworth
Hertfordshire
SG3 6PY

Starts: Fri 4th to Sun 6th July 2014
Tickets: Adult camping tickets from £205
Sonisphere is set to return to Knebworth Park, and will celebrate 40 years of festivals at the venue.
The Festival is a touring Rock, Metal, Electro, and Punk music festival which takes place across Europe between June and August. The UK leg of the tour takes place at Knebworth House.
The festival features four stages, the main two being staggered staging, ensuring you dont miss a thing, the third and fourth stages are undercover stages and are able to continue past the sound curfews placed upon the main stages.
Artists booked to appear include: Metallica, Iron Maiden, The Prodigy, Deftones, Alice In Chains, Limp Bizkit, Frank Turner & The Sleeping Souls, Mastodon, Airbourne, Devin Townsend Project, Gojira, Band of Skulls, Gary Numan, Anti-Flag, The Defiled, Anthrax and Ghost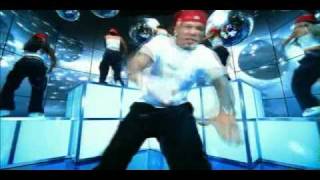 Apollo Stage
Friday 4th July
Saturday 5th July
Sunday 6th July
Unknown Day
Latest News
Band Of Skulls, Gary Numan & more added to Sonisphere as day tickets go on sale

Created on Wed 19th March 2014
Sonisphere have announced that due to phenomenal demand, day tickets for the 2014 Sonisphere Festival, headlined by THE PRODIGY, IRON MAIDEN and METALLICA are now on sale. Friday tickets priced at £55 and the Saturday and Sunday at £75 per day & Weekend tickets start at £180. In addition, camping add-ons are available to day ticket holders for £35 and for those looking to really treat themselves, a 'King For A Day' plus more Tickets on sale here.

With no clashes across the two main stages and sensitively timed sets across the tented stages, Sonisphere ensures ticket holders get the most for their money, negating the need for any painful decisions on who to watch. The full list of bands so far and their respective performance days are outlined below, but not before a further fourteen names who join the stellar line up are revealed.

Band Of Skulls make their Knebworth debut at SONISPHERE this summer. The Southampton rock'n'roll trio come armed with bluesy and ballsy slabs of rock that have seen them making waves far beyond the shores of their coastal hometown. Support slots with the likes of Muse, Queens Of The Stone Age and The Dead Weather, an Independent Music Award for "Sweet Sour", a feature documentary on Channel 4 and huge support from Radio One has seen them become a household name in the UK, with the rest of the world standing to attention and taking notice.

Gary Numan returns to Knebworth in support of his acclaimed new album "Splinter". Highly regarded and massively influential, Numan is undoubtedly one of Electronic music's pioneers, with megastars such as Trent Reznor, Marilyn Manson and Dave Grohl citing him as an inspiration.

It's rare for a band to wait 14 years between albums, and even rarer for the subsequent album to be unanimously declared a masterpiece by both fans and critics alike, yet legendary British metallers Carcass managed to do just that with last year's "Surgical Steel". Just as angry and hungry as they were on their 1988 debut "Reek Of Putrefaction", Bill Steer and Jeff Walker show none of the fatigue or complacency common in bands over a quarter century old, and their set at Sonisphere will be total and utter aural annihilation.

"A chance to play on the same day as Iron Maiden at Sonisphere? Please sign us up!" exclaims bassist/vocalist Jeff Walker. "Nevermind the fact that Bill Steer (guitar) is a Big Chas & Dave fan- as if that wasn't enough to cement the deal already!"

New Model Army released their acclaimed "Between Dog and Wolf" album in 2013, their highest charting album in 20 years, and following the success of this, will release a live album taken from the accompanying European tour later this year. Said Justin Sullivan, lead singer/songwriter and founder of the band; "We are very much looking forward to playing Sonisphere, and in particular playing at the legendary Knebworth House. This will be the first time we have played both."

Said Justin Sullivan, lead singer/songwriter and founder of the band; "We are very much looking forward to playing Sonisphere, and in particular playing at the legendary Knebworth House. This will be the first time we have played both."

It would be easy to call The Winery Dogs a supergroup: vocalist and guitarist Richie Kotzen made his mark with Poison and Mr. Big, where he met TWD bassist Billy Sheehan, who in turn has been rocking for decades with Steve Vai, David Lee Roth and others, and drummer Mike Portnoy was the co-founder of progressive metal superstars Dream Theater. But THE WINERY DOGS are so much more than a supergroup, and their cohesive, well rounded, classic sounding rock, interspersed with jaw dropping moments that only musicians of this caliber can create, will prove why at SONISPHERE's Saturn stage. Drummer Mike Portnoy states:

"So excited to be playing Sonisphere at the legendary Knebworth! This will be The Winery Dogs' premiere festival performance and it couldn't have been at a better one than this!"
By Rail
The nearest useable rail station is Stevenage, two miles away. There is a free shuttle service from the station (see above) plus is a taxi rank. Taxis should cost around £5 to the festival site (depending on traffic). Non-stop Inter-City and local services run to Stevenage from London Kings Cross Station around every 30 minutes. Plus, there are frequent Inter-City connections on the East Coast main line to Cambridge, York, Newcastle, Glasgow, Edinburgh and many other destinations.

Please note that there will be NO festival access from Knebworth Train Station. You must use Stevenage station.

It is STRONGLY recommended that return train tickets are bought in advance. Stevenage is on a very busy commuter line and has narrow platforms so it will not be possible for festival goers to gain access to the station till after 9.30am once the commuter traffic has died down. The free shuttle service will start at 9.15am from the site but you may need to wait for a short while at the station before accessing the platforms. It is therefore recommended that trains are booked for after 10am to ensure you can meet your travel plans.
Shuttle bus
A FREE shuttle bus service will run from Stevenage Train Station to the Sonisphere site from Thursday to Monday. It will be a continuous service rather than at set times. More buses will be available during busy periods but you may need to wait for a short while to get the next available bus. Check back here for updates on the running times.
The shuttle bus is not reserved for just rail users. It can be used by local festival goers and people staying or parking in Stevenage. The shuttle bus will leave from the Leisure Park at the foot of the railway station bridge and takes you close to the entrance to the festival.
Rock Royalty camping customers have an additional shuttle which picks them from the station or the main shuttle drop off point in the festival site and takes them to the Rock Royalty reception. This will be signposted but please ask a steward if you are unsure of its location. More details will be sent to Rock Royalty customers in advance of the festival
By Coach
The greener way to get there by roadBIG GREEN COACH provide official return travel direct to the heart of Sonisphere. Let the Sonisphere atmosphere begin the moment you step on board! Sleep off a heavy weekend back home. Festival tickets and travel available. DEPOSIT SCHEME AVAILABLE for festival ticket and coach package only at Big Green Coach – book now, pay balance later!
NATIONAL EXPRESS, Europe's largest coach provider, are offering ticket & travel packages plus travel-only tickets.
SEE COACHES are proud to be offering return coach travel once more. From your home town to the heart of the festival couldn't be easier, meaning you can leave the car at home and travel with fellow likeminded festival goers.
By Car
There are two entrances to the site which are accessed via junction 7 and 8 of the A1(M) motorway, 10 miles north of the M25. Signage on the A1(M) will direct you to the appropriate entrance. If using Sat Nav systems, please use the postcode SG1 2AX to direct you till you pick up the road signage.

Ample parking is available on site.
* Distances are provided for guidance and are calculated 'as the crow flies'. For directions and actual distances by road, please refer to the hotel directions tab for the particular hotel.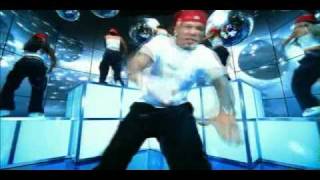 Apollo Stage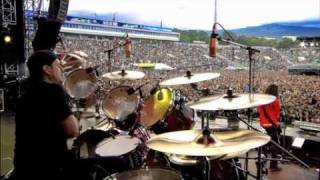 Saturn Stage Bohemia & Other Stages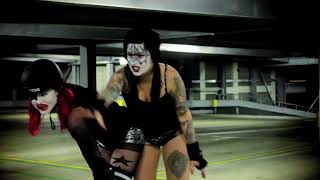 Unknown Stage