Sonisphere 2014
Sonisphere 2014
Knebworth Park
Knebworth
Hertfordshire
SG3 6PY

Starts: Fri 4th to Sun 6th July 2014
Tickets: Adult camping tickets from £205
Sonisphere is set to return to Knebworth Park, and will celebrate 40 years of festivals at the venue.
The Festival is a touring Rock, Metal, Electro, and Punk music festival which takes place across Europe between June and August. The UK leg of the tour takes place at Knebworth House.
The festival features four stages, the main two being staggered staging, ensuring you dont miss a thing, the third and fourth stages are undercover stages and are able to continue past the sound curfews placed upon the main stages.
Artists booked to appear include: Iron Maiden, Metallica, The Prodigy, Limp Bizkit,, The Deftones, Alice In Chains,Slayer, Mastodon, Airbourne, Ghost, Gojira, The Sisters of Mercy, Dropkick Murphys, Devin Townsend Project, The Virginmarys & Karnivool, Frank Turner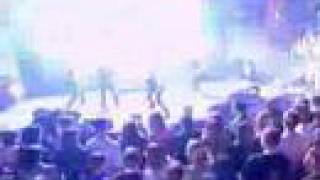 Main Stage
Friday 4th July
Saturday 5th July
Sunday 6th July
Unknown Day
Latest News
Sonisphere adds Dream Theater, Yashin, Devil You Know & more

Created on Wed 5th March 2014
Sonisphere will now feature a total of over 100 bands across the weekend and has revealed more names to join the festival's 2014 line up. The first act confirmed is Dream Theater as Sunday's headline act on the Saturn stage. A mesmerizing band to watch, each member with a number of impressive accolades under their belt, Dream Theater have been churning out their unique brand of progressive metal for over 25 years, selling over six million albums worldwide. Building their sound from a solid base of incredible musical proficiency, becoming heavier over the years, whilst retaining their trademark, the band have become one of the biggest-selling progressive bands around, resulting in an induction into the Long Island Hall of Fame.
By Rail
The nearest useable rail station is Stevenage, two miles away. There is a free shuttle service from the station (see above) plus is a taxi rank. Taxis should cost around £5 to the festival site (depending on traffic). Non-stop Inter-City and local services run to Stevenage from London Kings Cross Station around every 30 minutes. Plus, there are frequent Inter-City connections on the East Coast main line to Cambridge, York, Newcastle, Glasgow, Edinburgh and many other destinations.

Please note that there will be NO festival access from Knebworth Train Station. You must use Stevenage station.

It is STRONGLY recommended that return train tickets are bought in advance. Stevenage is on a very busy commuter line and has narrow platforms so it will not be possible for festival goers to gain access to the station till after 9.30am once the commuter traffic has died down. The free shuttle service will start at 9.15am from the site but you may need to wait for a short while at the station before accessing the platforms. It is therefore recommended that trains are booked for after 10am to ensure you can meet your travel plans.
Shuttle bus
A FREE shuttle bus service will run from Stevenage Train Station to the Sonisphere site from Thursday to Monday. It will be a continuous service rather than at set times. More buses will be available during busy periods but you may need to wait for a short while to get the next available bus. Check back here for updates on the running times.
The shuttle bus is not reserved for just rail users. It can be used by local festival goers and people staying or parking in Stevenage. The shuttle bus will leave from the Leisure Park at the foot of the railway station bridge and takes you close to the entrance to the festival.
Rock Royalty camping customers have an additional shuttle which picks them from the station or the main shuttle drop off point in the festival site and takes them to the Rock Royalty reception. This will be signposted but please ask a steward if you are unsure of its location. More details will be sent to Rock Royalty customers in advance of the festival
By Coach
The greener way to get there by roadBIG GREEN COACH provide official return travel direct to the heart of Sonisphere. Let the Sonisphere atmosphere begin the moment you step on board! Sleep off a heavy weekend back home. Festival tickets and travel available. DEPOSIT SCHEME AVAILABLE for festival ticket and coach package only at Big Green Coach – book now, pay balance later!
NATIONAL EXPRESS, Europe's largest coach provider, are offering ticket & travel packages plus travel-only tickets.
SEE COACHES are proud to be offering return coach travel once more. From your home town to the heart of the festival couldn't be easier, meaning you can leave the car at home and travel with fellow likeminded festival goers.
By Car
There are two entrances to the site which are accessed via junction 7 and 8 of the A1(M) motorway, 10 miles north of the M25. Signage on the A1(M) will direct you to the appropriate entrance. If using Sat Nav systems, please use the postcode SG1 2AX to direct you till you pick up the road signage.

Ample parking is available on site.
* Distances are provided for guidance and are calculated 'as the crow flies'. For directions and actual distances by road, please refer to the hotel directions tab for the particular hotel.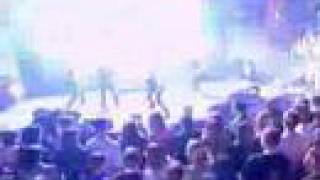 Main Stage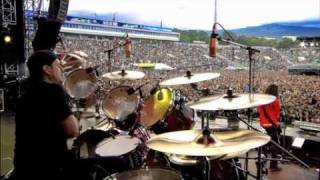 Unknown Stage