Rhythm Festivals 2012 CANCELLED
Rhythm Festivals 2012 CANCELLED
Old Warden Park
nr Biggleswad
Bedfordshire
SG18 9EP

Starts: Fri 24th to Sun 26th August 2012
Here is a message received from the festival organiser Friday 3rd August 212:
Rhythm Festivals 2012 "Postponed until 2013"
I am hugely saddened to have to announce that Rhythm Festivals 2012 can not take place as over the weekend of August 24-26 at the Mansion House, Old Warden Park in Bedfordshire, as planned.
A whole series of glitches and problems made it impossible to carry on. The weather, the Olympics, the Jubilee, the economic downturn and a dozen other factors, including the "domino effect" of other events not happening, all played their part. I fought long and hard to make it work for 2012, but today I have to admit defeat and hope that three weeks' notice will give you time to make alternative arrangements for the Bank Holiday.
Ticket-holders will be offered a full refund or will be able to use their tickets in 2013. Please give me a few days to sort out a returns procedure and do not send your tickets back yet as we need time to co-ordinate everything and notify the various agencies and outlets. (Anyone who has booked online over the last few days and whose order has not been processed will receive an automatic refund over the next 5-10 days).
The aim is to postpone the festival until 2013 and we are inviting back the acts who were booked for 2012 and hope that they can make it next year.
I really am very sorry that we can't meet up with you at Old Warden Park in three weeks' time. My team and I really did work incredibly hard to try and make the festival happen, but over the last couple of days it became clear that was impossible. I can only apologize if you took time off work or booked hotels and travel.
I will send another email in a week or so to give more details and to outline the refund process.
I know you'll be disappointed, but believe me, nowhere near as "gutted" as I am.
Rhythm Festival
Camping
Campsites open at 10am on Friday 24th August. Wristband Exchange opens at 12noon on Friday and the Main Arena is accessible from 3pm. On Saturday and Sunday the Wristband Exchange and Main Arena both open at 10am. Wristband Exchange closes at 8pm on Friday and Saturday and 6pm on Sunday. PLEASE NOTE: due to security and safety issues concerning heavy exit traffic, no vehicles will be allowed on site after 9:30pm on Friday and Saturday evenings or 8pm on Sunday. Please ensure you arrive before this time.
Campfires are strictly prohibited. Cooking, using small barbecues, is permitted by campervan and campsite ticket-holders only, within the designated campsites. Fires must be contained within purpose-built barbecues, raised from the ground and operated in a safe and responsible manner.
Animals
Only registered guide dogs will be allowed on to the camping sites or into the Main Arena.
Friday 24th August
Rhythm Festival
Stefan Cush & The Feral Family
Rhythm & Blues
Jerry Tremaine & The Rising Sons
Saturday 25th August
Rhythm Festival
Rhythm & Blues
Sunday 26th August
Latest News
Rhythm Festivals adds JOHN COOPER CLARKE and ARDAL O'HANLON To Jointly Headline Rhythm Comedy Theatre

Created on Thu 22nd March 2012
(Note: Rhythm Festival, held as a single event in Bedfordshire since 2006, becomes 3 linked festivals in 2012 with the addition of Rhythm Folk and Rhythm & Blues and takes place at Old Warden Park in Bedfordshire over the Bank Holiday Weekend of August 24-26th.)

Rhythm Festival promoter Jim Driver announced today that the comedy stage will be headlined by Irish comedian Ardal O'Hanlon on Saturday 25th and by veteran Punk Poet and comedian John Cooper Clarke on Sunday 26th. The rest of the all-star comedy bill will be announced shortly.
By Train
The nearest station is five minutes away in Biggleswade, which has fast, direct links to London Kings Cross and the north of England. A taxi should cost less than £10 at most times.
By Car
Rhythm Festival at the Mansion House is five minutes from the A1, just off the B658.Bedford is 8 miles away by road, Milton Keynes 18 miles away, Cambridge 24 miles and London a mere 45 miles.
Rhythm Festival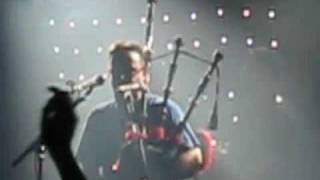 Rhythm Folk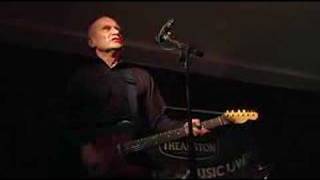 Rhythm & Blues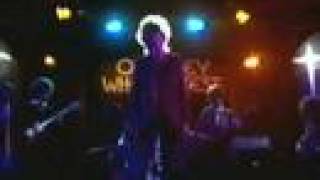 Comedy Theatre
There will be a wide selection of food and drink available from food vendors and bars inside the arena including: