Truck Festival 2014
Truck Festival 2014
Hill Farm
Steventon
Oxfordshire
OX13 6SW

Starts: Fri 18th to Sat 19th July 2014
Tickets: Adult camping tickets from £74
Truck Festival is the independent jewel in the UK festival season crown.
For one weekend a year, the rolling Oxfordshire countryside becomes home to the Truck Festival. Truck is "the godfather of small festivals", with a fantastic atmosphere and a history of live acts to rival the very best.
Read the FFA review of the 2013 event HERE.
Artists booked to appear inc: The Cribs, White Lies, Peace, Stornoway, Los Campesinos!, Andrew W.K, Kids In Glass Houses, Swim Deep, Cerebral Ballzy, Itch, Eliza And The Bear, Lonely The Brave, Darlia, Circa Waves, Flyte, Nothing But Thieves, Nordic Giants, and Black Moth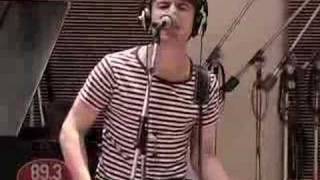 Unknown Stage
Disability Access Information
Truck Festival welcomes all audience members to its festival, and hopes to provide an enjoyable weekend for all.
Truck Festival is an outdoor event, and terrain can be tough especially in some weather conditions. The majority of the site is flat grassy areas, with some road tracks offering more direct routes to other parts of the site.
There is a disabled campsite and parking.

The site has wheelchair accessible toilets in the main arenas and disabled campsite. A battery charge point for electric wheelchairs is located at First Aid. A viewing platform is situated at the main stage. Other viewing platforms are TBC, but stewards at the stages should be able to provide direction.
Age Restrictions
Those aged 13 - 17 (with Young Person tickets) must be accompanied by an over-18 (adult) who accepts responsibility for them. One adult cannot take responsibility for more than 4 young persons. This adult must accompany the young persons on entry to the festival.
Latest News
The Cribs & White Lies to headline Truck Festival 2104

Created on Tue 11th February 2014
Truck Festival revealed its first wave of artists for this years event, including headliners The Cribs and White Lies. Other artists revealed include the hotly tipped Peace, local favorites Stornoway, indie champions Los Campesinos! and party veteran Andrew W.K.
By Train
The nearest Station is Didcot Parkway
A free shuttle bus (Truck Bus) will be running between the station and the site
* Distances are provided for guidance and are calculated 'as the crow flies'. For directions and actual distances by road, please refer to the hotel directions tab for the particular hotel.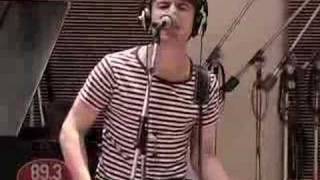 Unknown Stage