T in the Park 2014
T in the Park 2014
Balado Activity Centre
Kinross
Angus
KY13 0NQ

Starts: Fri 11th to Sun 13th July 2014
Tickets: Early bird tickets adult with camping from £194
T in the Park is the largest festival in Scotland celebrates its 21st birthday in 2014. The festival is famous for the quality of its international line up while still promoting local and upcoming bands.
After the music stops there are plenty of activities to keep the festival goer happy through to the early hours.
What began in 1994 as a founding partnership between Tennent's Lager and T in the Park, has become a hugely successful, long-standing relationship for over 20 years.
Ticket prices (from): Adult Thursday & Weekend Camping - £205 / Weekend Camping - £194 / Weekend (no camping) - £184 / Friday Day - £82.50 / Saturday Day - £82.50 / Sunday Day - £82.50.
VIP TICKETS: Thursday & Weekend Camping - £335 / Weekend Camping - £325 / Weekend (no camping) - £315 / Friday Day - £142.50 / Saturday Day - £142.50 / Sunday Day - £142.50.
The VIP ticket package allows you access to the exclusive VIP area, (tucked behind Healthy T) giving you the following benefits - A chilled out area where you can relax and take some time out during the day or party into the night with your friends / A cash bar and gourmet food offering exclusive to this area / Relaxing indoor and outdoor seating areas / Late night entertainment with DJs on Friday & Saturday until 2am, Sunday night until 1am. / Flushing toilets with sinks and mirrors. / Please note: there is no camping area associated with VIP tickets.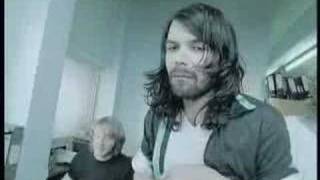 Main Stage
Music:
Main Stage: This is the biggie! Graced by many music legends over the years this stage promises to give you the ultimate T in the Park experience.
Radio 1 Stage: The second largest stage hosts the ultimate of music cool. A place to see and be seen, a haven for those who love the here and now!
King Tut's Wah Wah Tent: Inspired by the legendary Glasgow venue, The King Tut's Wah Wah Tent is infamous with T in the Park and is a favourite of the artists. A great representation of the bands and artists who come through the King Tut's venue almost every day of the year - check it out!
Slam Tent: The legendary Slam Tent where you find the booming bass and top light spec creating the true nightclub atmosphere and home to the world's best dance and electronic DJs. For the second year running dance heads will be able to spend even more time in the Slam Tent with it opening on the Friday allowing Slam to bring even more superstar DJs to Balado over the weekend. Prepare for your insides to be rumbled!
T Break: Tennent's Lager have been supporting Scotland's unsigned musicians through T Break for the past 19 years, giving Scotland's freshest musical talent the opportunity to play the T Break Stage, the biggest platform for unsigned music at T in the Park.
Each year T Break's panel of music industry expert judges listen to over 1000 entries before narrowing them down to the final 16 acts that play the T Break Stage at T in the Park over the festival weekend.
The T Break Stage has played host to many legendary performances over the years, including sets from this year's headliners Biffy Clyro, Paolo Nutini, Snow Patrol and The LaFontaines.
BBC Introducing Stage: BBC Introducing supports unsigned, undiscovered and under the radar music across the BBC. The stage is a snapshot of new talent, sourced through the Introducing network of new music shows on the BBC's local and national radio stations.
Camping
The campsite opens a day before the bands take to the stages which means you can take advantage of an extra day of festival fun; with access to the Amber, Purple and Pink fields.
There will be no shortage of entertainment to keep you amused and ensure the campsite party carries on long into the night
Lockers
Lockers are available for the T in the Park campers, these small lockers are perfect to hold items such as wallets, cameras, passport, prescription medication, mp3 players and phones. Plus they have a 12v car cigarette lighter style power outlet for you to charge your phone or camera.
The lockers are open and security managed 24 hours a day. CCTV is also fitted for added security of your belongings.
Showers
Public communal showers will be available; these will be split into male and female so please bring your swimming costume if you are shy. Please use the showers rather than a standpipe; and only bring phosphate free soap to protect the environment. The showers will open every morning Friday - Sunday.
Or there's Refresh (in both campsite and the arena)... for a small fee both girls and boys, can keep yourselves looking, feeling, and smelling good. Posh flushing loos, hair washing facilities and a pamper parlour.
Campervans
Each campervan ticket allows access to a pitch area of 7m x 7m, the perfect little space for you, your bunk mates and your campervan. If you require more space for your vehicle you will need to purchase another ticket for a second pitch.
Disabled Access
A leaflet providing information for disabled customers regarding buying tickets, registering for use of the disabled facilities, camping facilities, parking, viewing platforms, getting round the site etc is available to download here.
Please call the Ticketmaster Disabled Access Booking Line 0844 847 1655 to book tickets and register for information if you would like to use the disabled facilities.
If you would like to make use of the disabled facilities and have tickets for the event but did not book via the Ticketmaster Disabled Access Booking Line on 0844 847 1655 - it is important that you call them to register as soon as possible - the deadline for registration is 31st May 2013 (subject to availability). Please register early to avoid disappointment.
If you have a query which is not covered by our info sheet please contact specialneeds@tinthepark.info including your name, address, ticket type with your enquiry. We will do our best to help subject to availability but cannot guarantee that queries sent very close to the event will be answered.
Folding Chairs
Folding chairs are permitted in the campsite but are not permitted in the arena for safety reasons.
If you have a medical condition or injury which makes it difficult to stand for long periods of time you will be exempt and granted permission to bring a folding chair into the arena.
You need to register at one of the Special Needs Reception Points on arrival where your chair will be issued with a pass to confirm it is permitted in the arena. Please bring proof of your medical condition unless you have an obvious injury (leg in plaster, crutches etc).
There are two Special Needs Receptions, one for non campers just outside the day entrance and one for campers just inside the campsite entrance on the right hand side before you get to the wristband exchange (where you are issued with your campsite wristband).
Please note that there is not a Special Needs Reception at the Campsite to Arena Entrance. If you are camping you must register your chair at the Special Needs Reception at the Campsite Entrance upon entry.
Latest News
Entry now open for T Break 2014

Created on Mon 3rd March 2014
Today Tennent's Lager begin their annual nationwide search for Scotland's freshest unsigned musical talent with the launch of T Break 2014. Tennent's Lager have been supporting Scotland's grassroots music scene through T Break since 1996, giving 16 unsigned artists each year, the chance to play the legendary T Break Stage at T in the Park. Entry for T Break is now open and acts up and down the country can submit their demos for the chance to join Main Stage headliners and former T Break band Biffy Clyro on the T in the Park bill this year.
By Coach
Official Citylink coach is absolutely the fastest and greenest way to get to T in the Park.  These coach services will drop you off at the festival entrance so no long walks from the car parks with all your camping gear…phew!
Coaches running to the festival from direct routes from the following 32 locations across Scotland: Aberdeen, Alloa, Airdrie, Aviemore, Ayr, Armadale, Bathgate, Blackburn, Broxburn, Cowdenbeath, Cupar, Dundee, Dunfermline, East Kilbride, Edinburgh, Falkirk, Glasgow, Glenrothes, Greenock, Hamilton, Inverness, Kelty, Kilmarnock, Kirkcaldy, Livingston, Motherwell, Paisley, Perth, Pitlochry, St Andrews, Stirling and Whitburn.
Connecting services available from London, Birmingham, Manchester and Preston via Glasgow and Newcastle, Scotch Corner, Sheffield and Wakefield via Edinburgh.
* Distances are provided for guidance and are calculated 'as the crow flies'. For directions and actual distances by road, please refer to the hotel directions tab for the particular hotel.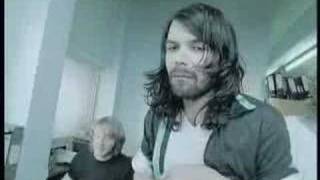 Main Stage
Slam Tent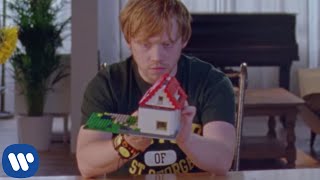 Unknown Stage
T in the Park likes to keep everyone happy and the food on offer is no different!  Whether the delicious delights at Healthy T or more traditional Festival grub, you are sure to find something for every taste!  Delicious offerings from across the World, from breakfast until last thing at night, the tasty food at T will keep your energy levels up so you can party all weekend!
Remember – eating isn't cheating, it helps you last the pace and enjoy the whole weekend.