Solfest 2013
Solfest 2013
Solfest
Tarnside Farm
Tarns
Nr Silloth
Cumbria
CA7 4NQ

Starts: Fri 23rd to Sun 25th August 2013
Tickets: Adult camping tickets from £109
Long a Festivals For All favourite, this particularly family-friendly event, held annually each August and located on the edge of the Lake District, is one of the more wonderful British music festivals, tucked between the Solway coast and the Cumbrian fells.
It offers an open-minded and all-welcoming atmosphere for fans of music and the great outdoors, with a quality music programme incorporating classic guitar noise, pleasing new beats and eclectically satisfying melodies that Solfest hope will be accessible to their entire audience.
This beautiful setting has been the host for ten years to a mix of both well-established and emerging artists from all over the world, as well as an interesting array of walkabout acts and local talent.
Artists booked to appear include Maximo Park, Flogging Molly, Afro Celt Sound System, Oysterband, Alabama 3, New Model Army, The Joy Formidable, Deaf School, ahab, New Rope String Band, and Pikey Beatz.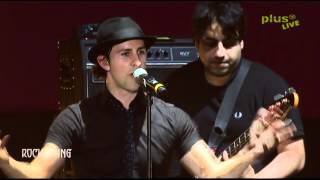 Main Stage
Solfest is a music and arts festival that in 2013 will be celebrating its tenth year! It is a completely independent family friendly event that is staffed by volunteers all of whom are dedicated to providing a friendly, happy, relaxed event - where all generations of people can come together to enjoy each other's company, take in the beautiful surroundings and listen to some fantastic music from all around the world.
Solfest offers so much more than music alone. They have a number of popular activities that return year after year and also a host of new artists and exhibitors who are new to Solfest. You can meet new people, try new experiences and maybe even discover a new talent.
If you are looking for an escape from the festivities, their Healing Garden provides a range of traditional and alternative therapies to help you de-stress and relax. Or if it's retail therapy you fancy, the Traders Village is a great place to start. There is a mind-boggling array of products you never knew you needed but can't live without!
Festivals For All likes Solfest and would recommend Dogs In Space for tea & cakes at 5pm and Dogs In Space for Trance at 5am ….. Unlike many festivals ten times the size, Solfest historically is a true 24 hour experience, and all the better for it!
Do check out the Drystone Stage too – they work very hard to bring you some excellent lesser known talent who are likely to blow your little socks off.
Unknown Day
Drystone Stage
Gerry Richardsons Big Idea
Paddy Garrigan Band
Sid Wright
Dance Tent
Latest News
Created on Wed 28th August 2013
Let's have this out up-front: I love Solfest. This is a truly splendid festival. Understandably the highlight of the festival season for many, it's easy to appreciate why this weekend bash in the Cumbrian hills is so very special. Not only has the event provided the opportunity to witness some diverse first class acts over the years (2013 featured the likes of Afro Celts, Alabama 3, Maximo Park, and Flogging Molly), but, as with all great festivals, the music is just one small component of a much bigger whole. Solfest has 'The Vibe' you see. You know – that magical buzz that you feel as you approach the arena. Everyone, both crowd and artist, feeds off it. It permeates everything throughout the weekend. Given the amount of live events around – it's still a component in short supply. Other events would kill for just a slice of Solfest's atmosphere.
Directions
If you are traveling by car or campervan head for Aspatria in Cumbria on the A596. Once there you need to turn onto the B5301 heading towards Silloth. Solfest is located approximately 4 miles up this road. There will be loads of their handmade signs to guide you in!
Local Amenities
The Solfest site is halfway between the local market town of Aspatria and the coastal resort of Silloth. Both of these little towns have a host of local amenities; banks, guest houses and general stores as well as camping and specialist shops that you might find both interesting and useful to visit to stock up on your festival essentials.
Free Shuttle Bus Service
They want to make your journey to them as easy as possible and encourage you to use public transport. To assist you in this they operate a free shuttle bus service that runs from the Thursday through to the Monday between Aspatria train station, the Solfest site and on to Silloth then back again! The bus runs all weekend so if you find you've forgotten something or just want to see the local area why not jump on and enjoy the short journey into either town to see what they have to offer!
Taxis
There are several local taxi firms that will pick you up and drop you off at the festival site, they'd recommend Thomson Travel on 01697321549
Lift Sharing
They're deep in rural Cumbria and know that you may have to travel a fair distance to get to them. Why not find someone travelling your way to save yourself some money, do your bit for the environment and meet other Solfesters. Make contact via their Facebook site or why not register on the following lift sharing sites and get planning now:
Parking
They want your Solfest experience to be as easy and relaxed as possible. As part of this they allow you to park next to your tent meaning you don't have to hike across fields with all your gear. Once parked, however, they request that you do not move your vehicle except in emergency. If you think you will need to leave the site in your vehicle during the festival, they recommend that you set up camp then park your car in the "day parking" area, located near the main gate.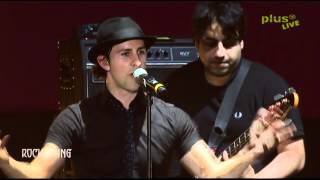 Main Stage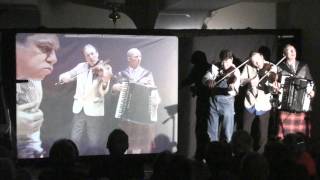 Drystone Stage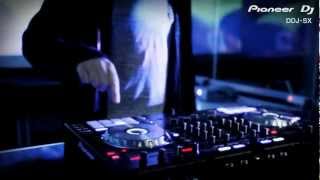 Dance Tent
They have a variety of food outlets around the arena site to tempt the taste buds whatever time of day or night you feel peckish! As well as various vegan and vegetarian stalls there are plenty of options for meat eaters too! The arena features a huge bar tent (+ stage!), with a collection of real ales; some specially brewed for the event, and varied bars & cafes around the site.