Sidmouth Folk Week 2014
Sidmouth Folk Week 2014
Various Locations
Sidmouth
Devon

Starts: Thu 31st July to Fri 8th August 2014
Tickets: Adult tickets from £72
Sidmouth Folk Week is a week long extravaganza by the seaside which celebrates its 60th birthday in 2014.
Concerts take place at the Ham Marquee and high-energy dance parties at the Bulverton. The rest of the town will be a whirlwind of dance displays, workshops and ceilidhs.
Sidmouth FolkWeek is a unique week-long festival in an idyllic seaside home. With over 800 events – from top class concerts (including two fantastic pre-festival specials), dances, ceilidhs, informal sessions, a Children's Festival, storytelling, Shooting Roots youth events, dance displays, processions and a wealth of workshops – the festival can boast a 'something for everyone' promise for all ages in its breadth and depth of programming.
Ticket prices (from): Adult Weekend £72. Full Week £180. Camping from Weekend £28 – Week £64. Various other options available – see Ticket link for details.
Artists booked to appear: The Copper Family, Oysterband, Aly Bain and Phil Cunningham, Cara Dillon, Steve Knightley and Friends, Martin Simpson, Kathryn Tickell & The Side, Martin Carthy & Eliza Carthy, Belshazzar's Feast, Breabach, Lisa Knapp, Roy Bailey and John Kirkpatrick, Kris Drever & Éamonn Coyne, Calan, Le Bruit court dans la ville, The April Verch Band, Tony McManus, Habadekuk, Kan, Ross Ainslie and Jarlath Henderson, Pete Coe, John Kirkpatrick, Martyn Wyndham Read, Sandra Kerr New Rope String Band, Zulu Tradition, Andy Cutting, Mary Hampton, Gren Bartley Band, The Carravick Sisters, and Steve Ashley.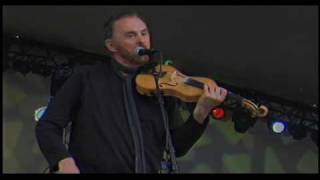 Ceilidhs
Sidmouth FolkWeek has a campsite, a dedicated festival carpark, a festival bus service, catering, lots of great music and lots of other things that will help you to have a great time!
Campsite
The Campsite is located about 1.5 miles from the seafront, on Bulverton Road, B3176, and is open from noon on Wednesday 1st August, until noon on Saturday 11th August. All-In-One and Week Ticket holders and Camping Passport holders can purchase camping throughout this period. Weekend, Day and Event Ticket holders can purchase camping for the appropriate night(s). Children under 16 must be accompanied by a parent or adult guardian. Camping is free for children under 12. The Campsite Family Deal is available for two adults and up to three youths.
The Campsite provides for both tents and caravans/motor homes, although space is limited for caravans and motor homes so book in advance and early to ensure a space! There is a supplement for caravans and motor homes.
Festival Bus Service
The festival will be running a regular bus service from the campsite to the Esplanade and back.
Thursday 31st July
Unknown Day
Unknown Venue
Aly Bain and Phil Cunningham
Steve Knightley and Friends
Kathryn Tickell & The Side
The April Verch Band
Roy Bailey and John Kirkpatrick
Le Bruit court dans la ville
Sandra Kerr New Rope String Band
Jim Woodland
The Carravick Sisters
Nick & Mary Barber
Andrew Shaw
John Meechan
Les Barclay
Mike Courthold
Andrew Swaine
The Falconers
Rod & Frances Stradling
Paul Hutchinson with John Hymas and Lynda Byrt
Fat Harry
Double Dichotomy
Nick Walden
Phil Bassindale
Carmen Hunt
Alice Jones
Peter and Barbara Snape
Bob and Gill Berry
Latest News
Sidmouth Folk Week announce acts for their 60th Anniversary celebrations

Created on Wed 29th January 2014
Sidmouth FolkWeek's 60th festival (1st – 8th August 2014) have been tapping into the rich seam of vintage talent that has contributed to the festival's glory down the years – and a hand-picked selection of the stars of the future.

SHOWSTOPPING HEADLINERS…
They have announced that one of the UK's greatest musical storytellers, Ralph McTell, will be joining them for a rare and very special appearance at our Pre Festival Special on Thursday 31 July.
Celebrating more than 40 years on the road himself, Ralph is a Sidmouth veteran, having played at the Arena for the 50th festival in 2004. A Lifetime Achievement Award winner at the BBC Radio 2 Folk Awards, Ralph is renowned for both his virtuoso guitar style and his gift as a songwriter, most notably the poignant Streets of London.
Early Bird Tickets on sale for Sidmouth FolkWeek

Created on Tue 17th December 2013
Tickets are now on sale for the Diamond Anniversary of Sidmouth FolkWeek – 1st – 8th August 2014. Feedback from those who came to festival number 59 was that it was the 'best so far!'…and the Diamond Anniversary celebrations promise an even more dazzling week of music, dance and song, tapping a rich seam of vintage talent that has contributed to the festival's glory down the years.
Festival Car Park at Bulverton
The Festival car park is situated just above the Bulverton Marquee. It allows direct access to the Marquee and avoids delays of finding parking in the town. Follow the signs from the A3052, down Bulverton Road, past the campsite. Use the one way system (following the 'diversion' signs), up Broadway, turn right into Bickwell Lane then left into Higher Greenway Lane. The route is along country lanes, so please drive very carefully, especially when wet. Exit signs will direct you round the remainder of the one-way system back onto the Bulverton Road just below the campsite. To access the town from the car park, walk past the Bulverton Marquee, down the hill to the bus stop just inside the Campsite entrance. Parking costs £5 per car per day for arrivals before 5.30pm (includes one free bus pass for the day) and £2 per car per day after 5.30pm, and is free to season ticket holders. The festival car park is NOT suitable for anyone with mobility issues because the walk to the bus stop is uneven and sloping.
* Distances are provided for guidance and are calculated 'as the crow flies'. For directions and actual distances by road, please refer to the hotel directions tab for the particular hotel.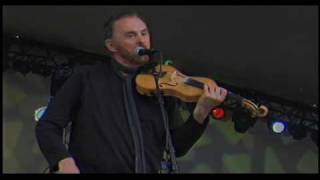 Ceilidhs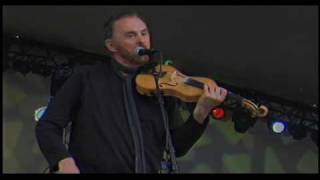 Unknown Venue