Shrewsbury Folk Festival 2014
Shrewsbury Folk Festival 2014
Shrewsbury West Mid Show Ground
Berwick Road
Shrewsbury
Shropshire
SY1 2PF

Starts: Fri 22nd to Mon 25th August 2014
Tickets: Adult camping tickets from £140
The Shrewsbury Folk Festival is a four day event, which blends traditional folk music and dance together with musical and cultural diversity in a family friendly format with something for everyone, it provide the opportunity to discover new artists from both the UK and the rest of the world.
Music: At Shrewsbury Folk Festival they're proud to programme a distinctive mix of folk and roots music; they want the line-up to feel like the Shrewsbury Folk Festival, and totally distinct from any other festival out there.
Dance: The last few years have seen dance grow to become a major part of the festival – with both social and display dance taking on a prominent role in their event.
Food: Their food area is at the centre of the festival site, next to the main bar and just behind the main marquee, so access to some great food is only a minutes' walk away from the hub of the site.
Kids: Their programme for kids has grown in the last couple of years, and the younger festival goer can journey into another world of creativity and excitement that is packed with activities, theatre, storytelling, circus skills and music.
Ticket prices (from): Adult Early Bird £120 or £140 including Camping.
Artists booked to appear include Bellowhead, Seth Lakeman, Lau, The Dhol Foundation, Steve Knightley's Wake the Union, The Full English, Four Men and a Dog, Martin Simpson, Karine Polwart, and Steve Tilston Trio.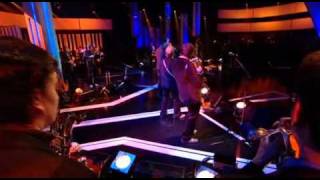 Unknown Stage
Camping: Camping costs £20 per adult (weekend ticket holders only) and covers four nights – Friday to Monday inclusive. Camping for 0-17yrs is free and does not need to be booked. The campsite is open from 10am Friday to 12 noon Tuesday.
Disabled Facilities
The festival organisers try their best to make sure the festival is accommodating for people with disabilities. There is wheelchair access at most venues and a limited number of accessible viewing spaces in both concert marquees. There is also a designated camping area situated close to wheelchair accessible flushing toilets and showers. The whole site is totally flat and has tarmac roadways. Battery charging is available for electric scooters and wheelchairs. For further information please call 01743 892800 or email sandra@shrewsburyfolkfestival.co.uk
Unknown Day
Unknown Stage
Steve Knightleys Wake the Union
Huw Williams & Maartin Allcock
Rex Preston & Miranda Sykes
Matt Gordon & Leonard Podolak (Canada)
Cara Luft (Canada)
Carole Palmer & Maria Barham
Take Two
Latest News
Shrewsbury Folk Festival announce new venue for 2014 event

Created on Thu 6th March 2014
The Peace Tent will be a touring venue that marks the centenary of the Great War and celebrates peace and reconciliation through music, dance, drama, poetry and film.
Bellowhead, Seth Lakeman, The Dhol Foundation & more announced for Shrewsbury Folk Festival 2014

Created on Mon 25th November 2013
Shrewsbury Folk Festival has announced its Bellowhead, Seth Lakeman, The Dhol Foundation, and Lau among the headliners who will top the bill at the four-day eventin 2014 as it prepares for earlybird tickets to go on sale on December 1.
By Train
Shrewsbury railway station is situated in Castle Gates which is only 10/15 mins walk from the festival site. National Rail enquiries can be contacted on 08457 48 49 50 or go to www.nationalrail.co.uk
By Bus/Coach
The National Express run coaches into Shrewsbury, please call 08705 808080 or go to www.nationalexpress.com. For details of Bus routes and times within the county, please call the Shropshire Traveline on 0870 6082608 or contact a Tourist Information Centre.
* Distances are provided for guidance and are calculated 'as the crow flies'. For directions and actual distances by road, please refer to the hotel directions tab for the particular hotel.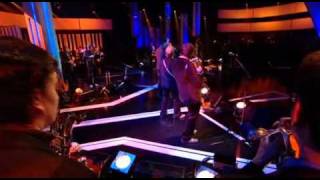 Unknown Stage