Lakefest 2012
Lakefest 2012
Croft Farm Waterpark
Bredons Hardwick
Tewkesbury
Gloucestershire
GL20 7EE

Starts: Fri 18th to Sat 19th May 2012
After the success of Croft Farm's 2011 Cider Festival they have decided to make it an annual event… now called 'Lakefest'. The festival is held in the beautiful surroundings of Croft Farm Waterpark in Gloucestershire. Expect a quality event with great facilities, plenty of entertainment for all ages, and some great bands!
Artists booked to appear include Athlete, EMF, 3 Daft Monkeys, and The Roving Crows.
Ticket Prices (from): Adult weekend including camping £79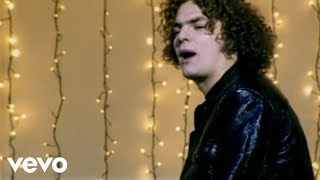 The Garden Tent
Camping: Weekend camping for Friday and Saturday night will be available and is the best way to enjoy their festival to its fullest. There will be two main camping areas for tents, an area for tipis and an area for campervans / caravans. Each camping area will have its own toilets, water points and Showers.
If you wish to bring a campervan / caravan, you will need to purchase a supplemental campervan ticket. All occupants must be in the possession of a weekend ticket with camping.
Glamping: Want to go posh and leave the tent at home? Imagine not having to lug all your camping paraphernalia from the car park to the camping fields and have a bed waiting for you onsite so you can get on with just having fun!
Then one of their glamping options may suit you: Chalets / Tipi's / Pod Village.
History: Lakesfest was born unofficially on April 9th 2011 when Croft Farm Waterpark hosted its inaugural music and cider festival.
Three guys; Martin Newell, Steve Daff and Lee Martin decided in late September 2010 that the Lakeside Café and Bar needed to be put on the map locally. Over a full breakfast and three cups of tea it was joked that the legendary Wurzel's would bring the crowds down to Croft Farm. "That'll put us on the map, the biggest thing to happen in Bredon since Swindon Town visited in 1987!" was the cry. Within 15 minutes, the Wurzel's were booked…
As interest grew amongst local cider drinkers and music fans more and more local bands were added to the line-up. These included The Stages of Dan and the awesome Roving Crows. The soon to be massive Crows have become a pivotal part of Lakefest with their cool attitude, ability to make people dance and unrivalled music knowledge.
There were serious moments of worry with the original effort costing nearly £20,000 with no experience in delivering a "festival experience". But everyone, including friends and family and the local farming community pulled together and the gig was on.
On April 9th 2011 the sun shone, the revellers came and 8500 pints of traditional cider were shared by just over 1500 people. There were over 32 ciders available on the day from Bredon, Cropthorne, Ledbury and further afield.
Classic West Country games like Welly Wanging and skittles were available to play with a year's gym membership up for grabs!
To further enhance the West Country theme they had a combine harvester on display, a gypsy dray and all the bar staff were kitted out with flat caps, neckerchiefs and white t-shirts.
The weather was so good, groups of people without tickets congregated on the grass outside the marquee to share in the absolutely mind-blowing day. The Roving Crows got the crowd bouncing and at 11.30pm The Wurzels started "I got a brand new combine Harvester" and the whole marquee was jumping. This continued into the early hours….
The feedback was so positive and so much fun was had by so many that planning went immediately into "Lakefest". The three founders agreed that the cider and West Country theme was such a huge success that it could never be replicated but we enjoyed the organising and event and wanted to do it again. The legacy had been set, hence, Lakefest.
They have vowed to stick to the friendly, slightly hippie West Country roots with a mix of beers, ciders and lagers from around the county.
It's been decided that the should make it a two day event and have some world class bands to accompany the world class scenery and beers…..
The plan is never to be a Reading or Glastonbury but be something special for special people that want to come, drink, laugh, dance and party.
Sometimes less is more…
Friday 18th May
Saturday 19th May
Unknown Stage
Little Dave
Joe Wheldon
Thunder Road
Latest News
ATHLETE Announced As Lakefest Headliners

Created on Thu 26th April 2012
Organisers of Lakefest 2012 are delighted to announce the replacement headliner to their line up on Saturday 19th May, as indie favourites ATHLETE.

Lee Martin, one of the organisers of the two day festival said, "We are delighted to have signed Athlete to play the headline slot, vacated by The Levellers following an injury to their fiddle player. With only 3 weeks to go until the event we knew it was going to be tough and had spoken to a number of potential replacement acts. Athlete were the stand-out option and we are grateful to them for agreeing to play. They have a fantastic reputation for their live performances and have been one of the biggest bands recent times - we feel honoured that they are headlining our festival."

Tickets for what promises to be a hugely successful weekend are available HERE. They're selling fast so immediate purchase is recommended.


Lakefest is only 10 minutes from the M5, yet in the middle of glorious English countryside. Easy to get to, just not so easy to leave!
Lakefest @ Croft Farm Waterpark,
Bredons Hardwick,
Tewkesbury,
Glos. GL20 7EE
Telephone 01684 772321


From the M5
Leave the M5 at junction 9.
Head towards Tewkesbury and turn right at the first set of traffic lights, into Shannon Way.
At the next set of traffic lights turn right and go over the motorway bridge.
Take the first turning left, through a housing estate, and go over the motorway for a second time. At the T junction turn right onto the B4080 and then take the first left into Croft Farm.
From Tewkesbury
On entering Tewkesbury drivers should look for the B4080. This is on the NE side of the town, at the end of the High Street when leaving Tewkesbury in the Worcester direction.
Croft Farm is in the hamlet of Bredon's Hardwick, unmarked on most maps, but if you travel along the B4080 towards Bredon for 1.5 miles you will see the Park signs on the left-hand side, almost opposite the Cross Keys Inn.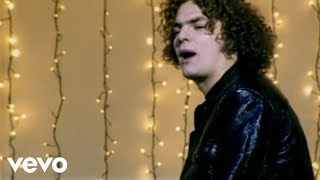 The Garden Tent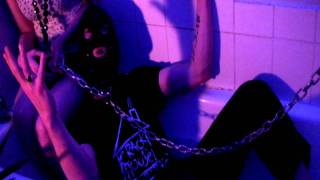 The Roots
Food and drink will be plentiful throughout the weekend.... Plus a European Beer Tour featuring beers and cider from all over our continent.