High Definition Festival 2012
High Definition Festival 2012 at
Forest Farm, Ilford, Essex, IG6 3HQ
Sat 30th June 2012
The High Definition Dance Festival is a celebration of dance music with 3 arenas, 15,000 people.
Earlybird tickets from £15
High Definition Festival prides itself on taking absolutely no shortcuts when it comes to the quality of featured acts, sound systems and production values involved. This year will see an even keener focus on making it one of the slickest and most visually stunning parties of 2012, including a selection of the best food, entertainment and VIP areas.
Featuring five specialist stages, the event will showcase a wide variety of the finest talent across the spectrum of electronic music.
Toilets
There are ample toilets in the arenas that are cleaned and emptied regularly. As you may know, festival toilets can be unpleasant to use, so please help us by keeping them clean. This will benefit everyone including you! Always wash your hands after using the toilets.
Do not use the surrounding woods or bushes. Anyone found doing so may be ejected from HD Fest and have their wristband confiscated.
Drinking Water
Free drinking water can easily be found in the arenas.
You can also purchase water at the catering units throughout the site.
Rubbish & Recycling
There are plenty of bins provided, which are emptied. Bins are provided across the site. Help us help the environment by using these facilities.
High Definition Stage
Too Damn Glam Meets Klik
The Project
Epidemik Arena
Renegade Live Feat Ray Keith
krome
Time
Alex-P
Jason J B2B Vinyl Vera
Kezman BRB Dribz
Joey G & Jack Bass
KMH
VIP Arena - Buddha Lounge
Sarah Giggle
Bill Gill
Wayne Dudley
Dan Sheridan
Adam Palmerini
Wade Kadir
Mike Linnane
Stuart Edwards
Terry Too Smooth
Ant Parker
By Tube
Fiarlop Station on the Central Line is just a stones throw from the site entrance
By Car
Forest Farm is just off the A12
* Distances are provided for guidance and are calculated 'as the crow flies'. For directions and actual distances by road, please refer to the hotel directions tab for the particular hotel.
Latest News
Mark Knight interview ahead of the HD festival launch party

Created on Sat 31st March 2012
Too Damn Glam is the club brand that takes as much pride in its appearance as it does in its music policy and good-looking crowds. Founded on the sun kissed beaches of Ibiza back in 2005, the brand has gone on to become synonymous with great parties across London and Essex. They hold residencies at places like Pacha London, Mansion Southend and Club Warehouse Edmonton, and even threw a sell out event for 3,000 people last year. Now they team up to launch HD Fest in style with a set from Mark Knight on April 8th. We caught up with him for more…
Food / Drink information for High Definition Festival 2012 has not yet been released.
Festival Artist Videos
High Definition Stage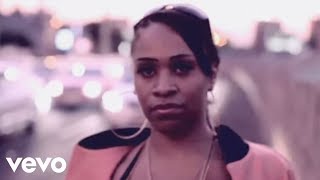 The Digital Stage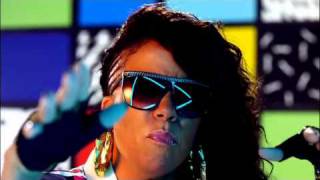 Too Damn Glam Meets Klik