Bloodstock Open Air 2014
Bloodstock Open Air 2014
Catton Park
Catton Hall
Walton-on-Trent
Derbyshire
DE12 8LN

Starts: Thu 7th to Sun 10th August 2014
Tickets: Adult camping tickets from £115
Bloodstock Open Air comes roaring back to Derbyshire's Catton Park in August for another mammoth Metalfest!
Bloodstock Open Air (B-O-A) is the UK's biggest independent METAL festival. Held at the picturesque location of Catton Park, Walton on Trent in Derbyshire, B-O-A has won the hearts and minds of fans of heavy ROCK AND METAL by consistently showcasing the strongest metal line up on UK soil.
You can expect some 12,000 metal heads descending on Derbyshire in August for 4 days of unadulterated full on Heavy Metal!!!
BLOODSTOCK boasts over 100 international rock and metal acts across four stages, as well as other attractions including a huge international metal market, the infamous late night metal Karaoke, fairground rides, 'The Bloodstock Arms' festival bar serving real ale, full weekend camping and one of the best atmospheres the festival scene has to offer. Add to this a signing tent where you can meet your favourite bands, and for those of you who need those extra creature comforts - an extra special VIP experience in the Serpents Lair camping and hospitality backstage bar, which offers 40 different real ales, this really is an unmissable date in the headbangers calendar. Metal brethren at your marks!
Artists booked to appear include Down, Megadeath, Emperor, Saxon, Children of Bodem.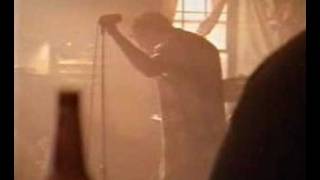 Ronnie James Dio Stage
Thursday 7th August
Friday 8th August
Saturday 9th August
Sunday 10th August
Unknown Day
Latest News
Bloodstock launches Ticket deposit scheme

Created on Mon 6th January 2014
The Bloodstock deposit scheme is now on sale to help you spread the burden of paying for your 2014 weekend ticket. Now you can secure your wristband for three incremental payments of around £40.

Festival goers will have a 3-month window (9am on 6th Jan until midnight on 7th March) to subscribe to the scheme, with the initial payment being taken on the day they sign up. The deal breaks down as follows:
VENUE ADDRESS: Catton Hall, Walton-On-Trent, Derbyshire, DE12 8LN, England.
Catton Hall is located centrally within the triangle of 3 East Midlands towns, Lichfield, Burton On Trent and Tamworth.
COACH TRAVEL
Big Green Coach, The Music Travel Company, are planning to exclusively offer return coach services direct to the heart of Bloodstock. Coaches operate from 26 different locations around the UK so there should be a pick up near you! You can purchase your coach travel with or without a festival ticket. No need to worry about driving, lack of sleep or suffering from any over indulgence! Big Green Coach takes the hassle out of travel.
Departure locations: Birkenhead, Bournemouth, Bridgend, Bristol, Cardiff, Carlisle, Chester, Glasgow, Gloucester, Lancaster, Leeds, Liverpool, London, Manchester, Middlesborough, Newcastle, Newport, Oxford, Preston, Sheffield, Southampton, Stockport, Sunderland, Swansea, Warrington and Worcester.
TRAIN SERVICES
Make your way to Birmingham New Street railway station. From Birmingham New Street station take the train to Lichfield City. This journey should take approximately 35 Minutes. Lichfield station is 7 miles from Catton Hall and is about 15-20 minutes drive.
For info on trains from your nearest station to Lichfield City, call National Rail on: 08457 484 950 or check out their website: www.nationalrail.co.uk
Raileasy is an easy to use online retailer of train tickets, helping consumers to find the best fare for their needs. Delivering value on advanced rates and offering flexibility with journey times, Raileasy sells a comprehensive range of tickets throughout the UK.
Raileasy is committed to protecting the environment and wants to encourage travellers to take the greener option and go by train, rather than flying or driving.
BY CAR
From the North: Follow the M1 Southbound and exit onto the A38 at Junction 28, heading West for Burton / Birmingham. Keep travelling until you pick up the B-O-A directions, which will exit you at the Alrewas / Rugely / Tamworth A513 turnoff. Follow the signs to the festival.
From the West or South (a): From the M5 (from the West) or the M40 (from London), take the M42 Northbound. Between Junctions 8 and 9 take the M6 toll road and exit at T4 onto the A38 Northbound. Follow the B-O-A roadsigns which will exit you at the Alrewas / Rugely / Tamworth A513 turnoff. Follow the signs to the festival.
From the South (b): Take the M1 from London, and exit at Juntion 24, following the A50 to Stoke. After a few miles you will exit onto the A38 to Burton. Follow the B-O-A roadsigns which will exit you at the Alrewas / Rugely / Tamworth A513 turnoff. Follow the signs to the festival.
Life's a journey - share it!
If you would like to reduce your carbon footprint, help other people travel to Bloodstock and save money, why not offer your empty car seats to others on goCarShare? goCarShare is built around Facebook; you can login quickly and look at people's profiles before deciding whether you would like to travel with them. goCarShare is a green, fun and good value way to get to Bloodstock.
BY AIR
Catton Hall is 20 miles from either Birmingham or Nottingham East Midlands Airport. 60 miles from Manchester and 130 miles from Heathrow.
LOCAL INFORMATION FOR TRAVEL
This is a useful website www.traveline.org.uk to look at or call 0871 200 2233 to find details of local bus and train routes and timetables or call National Rail on: 08457 484 950 or check out their website: www.nationalrail.co.uk
* Distances are provided for guidance and are calculated 'as the crow flies'. For directions and actual distances by road, please refer to the hotel directions tab for the particular hotel.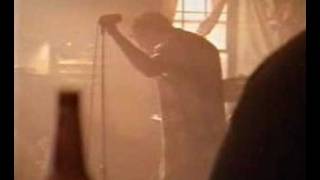 Ronnie James Dio Stage
Sophie Lancaster Stage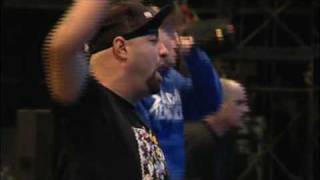 Unknown Stage