Belladrum Tartan Heart Festival 2013
Belladrum Tartan Heart Festival 2013
Belladrum Estate
Belladrum
By Beauly
Highland
IV4 7BA

Starts: Fri 2nd to Sat 3rd August 2013
Tickets: Tickets are SOLD OUT
Belladrum which celebrates its tenth birthday in 2013, takes place in the Highland surroundings of Belladrum Estate, near Beauly in Inverness-shire. The independent festival has built a reputation for its eclectic line-ups, its offbeat non-musical entertainments and its all-ages approach. The festival won a VisitScotland Thistle Award in 2009 and is a past winner of the Grassroots Festival Award at the UK Festival Awards.
Line up includes: James, Twin Atlantic, The Horrors, Seasick Steve, Alabama 3, and Noisettes Tickets have SOLD OUT 6 weeks beofre the event.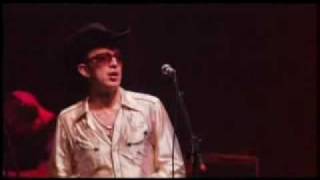 Hothouse Stage
Where To Park and/or Camp
Parking and camping are free to ticket holders. Camping zones will be divided into the following:
General Zone - red – tents only
Family Zone - green – familes in tents only
Quiet Zone - yellow – quiet persons in tents only - no music
Caravan & Camper Van Zone - blue (see note below)
Disabled Zone – orange - cars, camper vans and tents
Day Visitors - striped

Loud Music
No amplified music will be allowed in the camp sites between 11.00 PM and 9.00 AM
Antisocial behaviour
A zero tolerance policy towards aggressive or anti-social behaviour will be enforced.
Children
If you have lost a child, please inform a steward or the festival office. In the event of a child being lost, the delivery/pick-up point will be the festival welfare office. Please take extra care of children on steps, near water courses or standing water – and in the auditorium areas close to the stage, especially if they are on your shoulders!. All persons under 18 must be accompanied by a responsible adult. Tickets for children 12 & under are free. Children are the responsibility of parents at all times.

Disabled facilities
Site Access: No part of the site is inaccessible to disabled persons and wheelchair access is possible everywhere.
Stages: The main stage has a disabled viewing platform and there will be disabled viewing areas (either on platforms or roped off) on most other stages at the event.
Toilets: There are disabled toilet facilities throughout the event.
Camping: The disabled campsite is the only campsite at Bella where cars and tents are permitted side-by-side; it is located near to the arenas
Carers: If you are a registered disabled person, you are entitled to bring a carer with you free-of-charge.

Drinking Water/ Toilets
There will be plenty of clearly marked drinking water points around the festival and camp site. The toilets in the festival site will be available to campers (please use them rather than anywhere else!).

Fires
No camp fires will be allowed. There will be a communal camp fire lit each evening.

Gas
Cookers, BBQs and Camping Gas stoves are allowed but only if operated according to strict guidelines: do not use any cookers inside a tent or near the entrance – use them outside your tent and well away from your own and other tents; wait until gas cylinders are completely empty before changing them and do not change them in a tent; turn the appliance off after use; no naked flames inside a tent. Gas cookers insider camper vans and caravans should be safety tested and gas cylinders kept outside the van which should contain a fully charged water or dry power fire extinguisher.

Hazards
Take care on uneven ground; most of the site is farmland - Drink plenty of water to avoid dehydration - - Don't climb trees - Beware of traffic servicing the festival site. There is a burn running around the rear of the festival site and depending on prior weather conditions, water can lie in a lochan near the camping area. Parents with small children will need to be vigilant in these areas. Please stay clear of all fenced off buildings - they are fenced off because they are dangerous or out-of-bounds.

Litter
Keep Bella Bella! Please dispose of your litter in the bags provided and place the bags in designated rubbish areas in the camping sites; and please try to use the recycling opportunities provided. Please help us by bringing as little packaging as possible. Crisp packets, carrier bags and light rubbish causes the worst litter problems.
What Can Be Taken, And Where!
NO GLASS WILL BE ALLOWED ANYWHERE AT THE EVENT : there will be decanting points outside the campsites where plastic bottles can be bought but you would be better advised to avoid brining glass in the first place
No animals or fireworks will be allowed anywhere in the event; failure to observe this will result in expulsion
Food and alcohol may be brought into the camp sites from outside the event. (except that under 18s may not bring alcohol into any part of the event)
Alcohol may not be brought into the festival arena site from the campsites. Alcohol bought inside the festival areanas may not be brought out into the camp sites due to licensing laws; food may be brought in and out of the festival arena.
To prevent delays at the gates, please observe these rules and decant any drinks held in glass bottles into plastic ones before arrival or avoid glass altogether when buying drinks for the event. Alternatively, there will be decanting stations at main entrancesThe village of Beauly, which is two miles from the festival, has small supermarkets and food outlets which are open late.
Subject to a licence being granted, bars will operate within the festival enclosures on 6/7/8th August, as will food outlets.
Stewards and security personnel will conduct gate checks at all entrances and spot checks during the event; your bags, clothing and vehicle (camper/ caravans) may be subject to search on arrival.- If you are in possession of illegal substances,. you may be arrested.
Friday 2nd August
Saturday 3rd August
Hothouse Stage
Black Isle Brewery Grassroots Stage
Unknown Day
Latest News
Belladrum add The 1975, Nina Nesbitt and more to the line up

Created on Tue 16th July 2013
The 1975 and Nina Nesbitt have been added to the line-up for this year's sold-out Belladrum Tartan Heart Festival.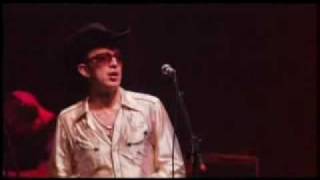 Hothouse Stage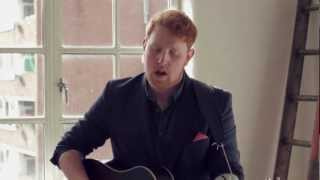 Black Isle Brewery Grassroots Stage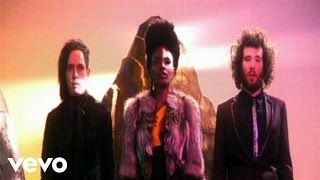 Unknown Stage
There will be a wide selection of fod and drink outlets more information to follow